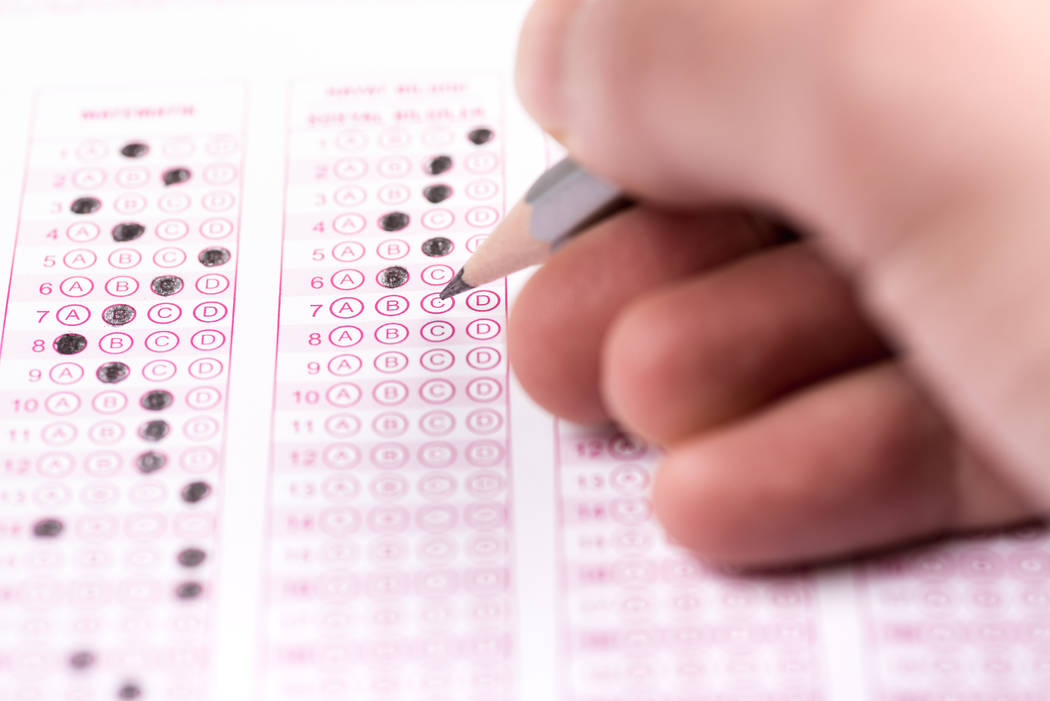 Newly tweaked graduation rates for the class of 2016 show Nevada's numbers still moving upward. The state Department of Education reported last week that 73.5 percent of those who started high school in 2011 had earned a diploma by 2016.
The five-year rate includes students who had been held back or earned adult education credits. The four-year graduation rate for that same class was 70.8 percent and has shown modest increases in recent years.
"Our graduation rate is trending in the right direction," said Steve Canavero, the state's superintendent of public instruction.
In a state that has long ranked near the bottom in many educational surveys, the news represents progress to some extent. Unfortunately, its significance is tempered by the reality that too many state and Clark County graduates lack the necessary skills to succeed at the next level.
Recently released ACT results were stagnant for the third straight year, with fewer than 10 percent of Nevada juniors scoring high enough on the exam to be considered college ready in English, math, reading and science.
Meanwhile, the most recent information shows that more than half of Nevada high school graduates who enroll in one of the state's colleges and universities require remedial work in math or English. Even about 45 percent of those who receive a Millennial Scholarship — which has a grade point requirement of 3.3 — needed such attention upon entering UNLV or UNR.
The state graduation rate may be rising slightly, but at the same time what is happening to the value of that piece of paper students receive after putting in their time?