EDITORIAL: Study finds that Metro officers wearing body cameras receive far fewer complaints
November 30, 2017 - 9:00 pm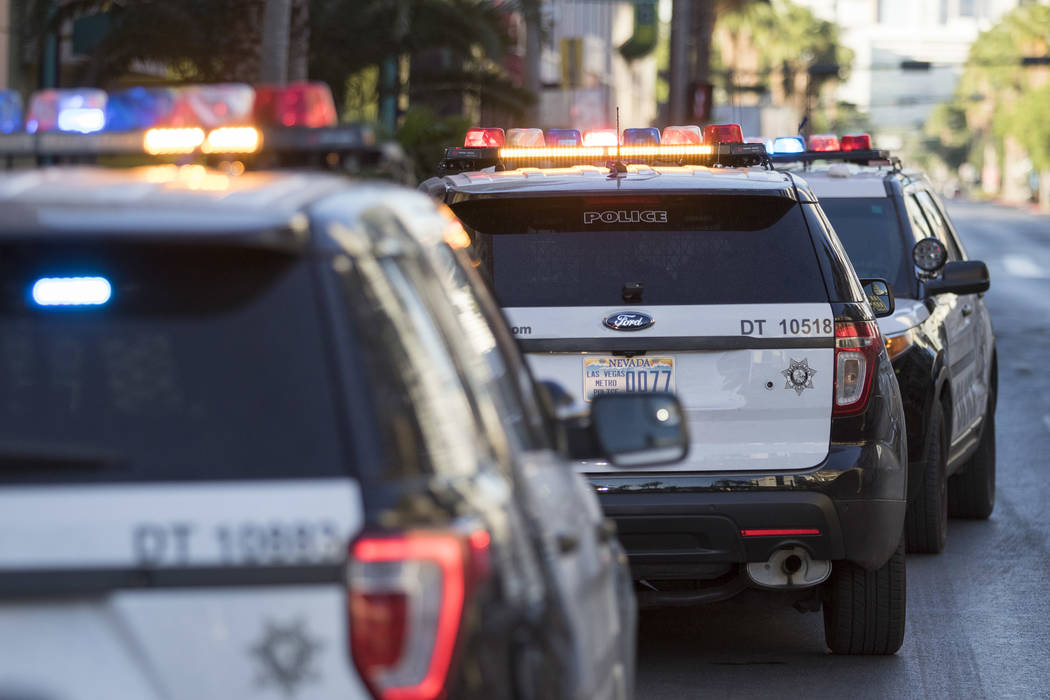 The concept behind police body cameras is simple: People watch their behavior when they know they're being filmed. And a yearlong study involving the Metropolitan Police Department appears to have confirmed that hypothesis.
At a news conference on Monday, Clark County Sheriff Joe Lombardo revealed that officers who were equipped with cameras between February 2014 and September 2015 were the subject of far fewer misconduct or use of force reports than they had been in the year leading up to the study. The numbers involving officers without the cameras remained relatively flat.
"They say a picture is worth a thousand words," the sheriff said, "and in law enforcement, that picture — or video in this case — is often the only thing that can prove or disprove something happened or didn't happen."
The study involved 416 patrol officers, 218 of whom wore cameras. Metro has about 1,400 patrol officers. Use of force complaints involving the officers with cameras fell 37 percent. Misconduct complaints fell 30 percent.
Longtime local civil rights activist Gary Peck warned about drawing sweeping conclusions. "A sample of 400 officers who volunteer to participate is not necessarily a representative sample that tells us what patrol officers more generally are doing," he said. Mr. Peck is correct, but it's hard not to suspect something significant is at play here — particularly because Metro's experience mirrors what other departments have found.
In 2016, researchers at the University of South Florida released a report on a similar study in Orlando. Use of force incidents "dropped 53 percent among officers with the cameras," the Huffington Post reported. "Civilian complaints against those officers also saw a 65 percent decline."
It's important to note that this is a two-way street. In their effort to highlight police brutality or misconduct, activists too often ignore egregious misbehavior or violence committed by those coming into contact with police. Not only can cameras improve police behavior, but they almost certainly also influence the way the bad guys act when interacting with law enforcement.
"These results support the position that (body-worn cameras) may de-escalate aggression or have a 'civilizing' effect on the nature of police-citizen encounters," said James Coldren, a managing director at CNA, a research and analysis organization that, along with UNLV, conducted the Metro study.
The ubiquitous use of body cameras by police does indeed raise a number of issues involving public access to footage, the overall extent of warrantless video surveillance and the activation and deactivation of the cameras themselves. Those concerns need to be addressed. But the equipment can be a useful tool in helping law enforcement to minimize citizen complaints and to become more accountable and transparent.