EDITORIAL: Tariff fight splits solar power interests
September 20, 2017 - 9:00 pm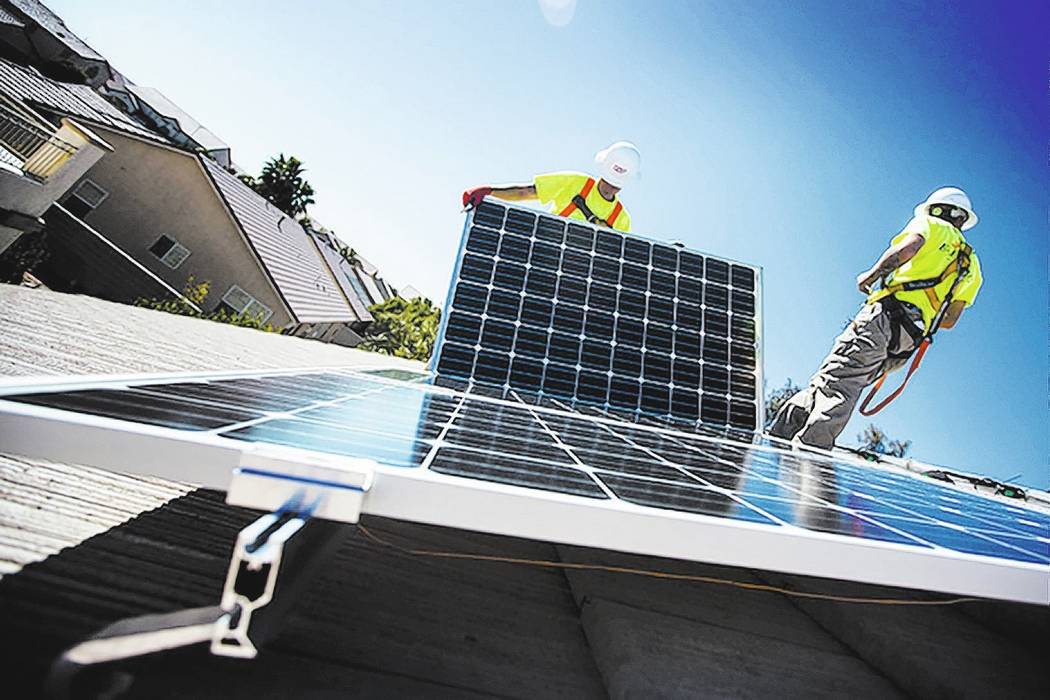 Apparently, some government handouts are more righteous than others.
That's the position now taken by some in the solar industry, which has long been propped up through tax credits, subsidies and special treatment sanctioned by politicians looking to burnish their green credentials.
At issue are two financially struggling domestic solar equipment makers who want federal trade commissioners to slap large tariffs on their Chinese counterparts. The companies, both in bankruptcy, argue that low-cost imports from China have decimated the U.S. industry.
But that puts them at odds with those who peddle solar panels to homeowners. Stiff duties on the equipment would almost certainly increase the price of panels for American consumers and drive up costs for the companies that install them. The Solar Energy Industries Association (SEIA), which has long embraced federal and state tax credits for the solar industry and demanded generous "net-metering" terms for to drum up business, opposes any tariffs.
"All else being equal, any increase in equipment costs for utility-scale developers, whether the result of lower domestic subsidies or increased tariffs, would increase the price of solar electricity developers could offer," one expert told The New York Times. Such increases "would result in fewer contracts being signed and lower solar development," she said.
In other words, handouts for me, but not for thee.
At least they're being consistent in a purely self-interested, Draconian kind of way. But when it comes to market interventions, the industry seems wildly selective. After all, a tariff and a tax break are two sides of the same coin.
At an industry gathering in Las Vegas this month, those who install panels worried tariffs would harm their business model. "Every single one of your jobs depends on the outcome of this case, and I am not kidding," Abigail Ross Hopper, president and CEO of the SEIA, told attendees.
Recall that the solar panel installation business collapsed in Nevada when regulators lowered the price that utilities were forced to pay to buy surplus power from the homeowners who installed the equipment. Lobbyists for the solar power industry, however, successfully twisted enough arms in Carson City earlier this year to convince the Legislature to restore the more generous retail reimbursement rates. Meanwhile, the industry has also long pressured Congress to keep the spigot running through tax credits.
But when someone else — in this case, solar manufacturers — starts banging the tin cups for their own benefit, those in the Solar Energy Industries Association morph into free-market converts railing against corporate welfare.
The trade commissioners are expected to decide the case by Friday. They should reject the tariffs as protectionist and counterproductive for U.S. consumers. But at the same time, states and the federal government should cease showering taxpayer largesse on those who purchase or install solar panels. It's long past time that this industry — all of it — jettisoned the training wheels and learned to survive in the marketplace.