EDITORIAL: Thank you, Washington Post, for finishing Jeff German's reporting
February 3, 2023 - 1:51 pm
Updated February 3, 2023 - 2:21 pm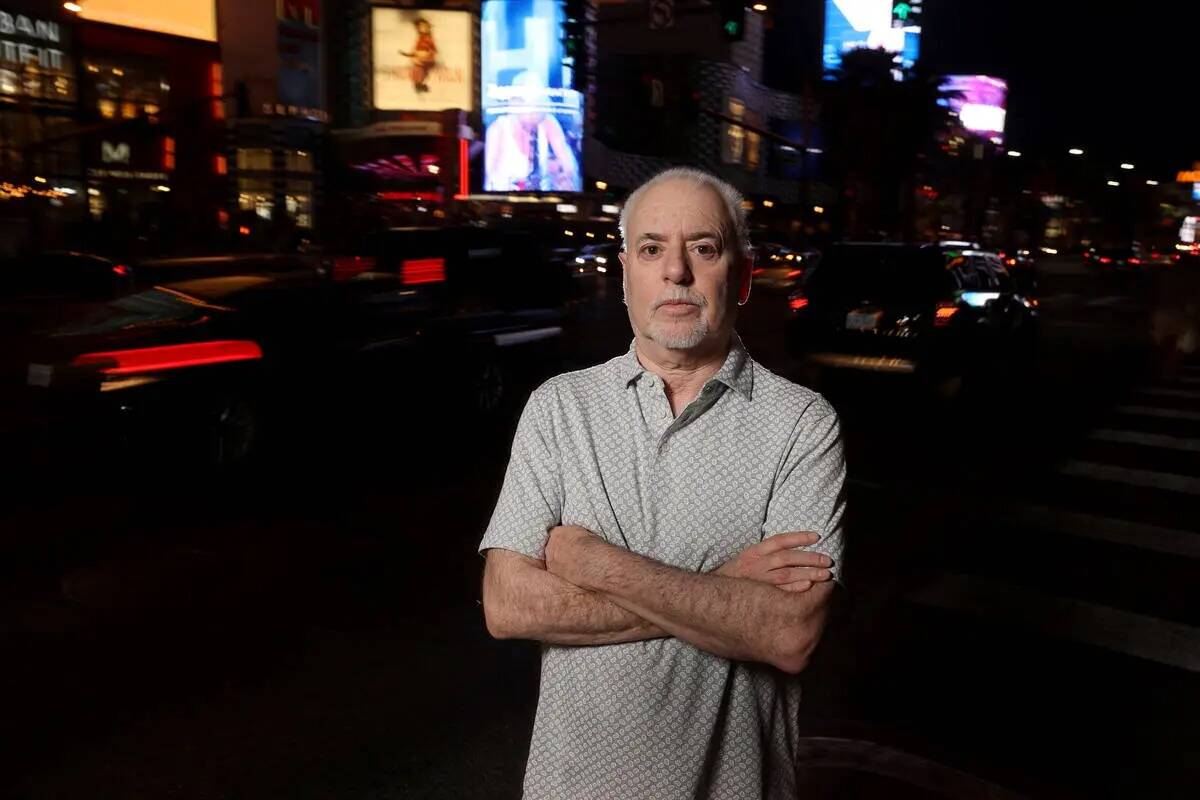 A thoughtful email at a time of tragedy led to an exposé on a massive Las Vegas-based Ponzi scheme. Many thanks to The Washington Post for helping the Review-Journal honor the legacy and finish the work of murdered reporter Jeff German.
On Wednesday, the Review-Journal and the Post had the same story atop their respective websites. Post reporter Lizzie Johnson, with Review-Journal photographer Rachel Aston, produced an explosive and detailed breakdown of a $500 million Ponzi scheme targeting members of The Church of Jesus Christ of Latter-day Saints. The men suspected of running the scheme spent lavishly and a private jet rigged with recording devices played a part in stopping the scam. (The story appears in Sunday's print editions.)
The story is an example of the best of journalism — as is the collaboration behind it.
Mr. German had just started working on the Ponzi scheme story when he was murdered in September. Police and prosecutors have charged then-Clark County Public Administrator Robert Telles with the crime. Mr. German had revealed troubling details about Mr. Telles' office. The story likely caused Mr. Telles to lose re-election in June's primary, and Mr. German was working on a follow-up story.
This was the ultimate attack on the free press and the First Amendment. A public official apparently wanted to censor future coverage. The murder of Mr. German also greatly hurt the ability of the Review-Journal to report on the Ponzi scheme and other stories.
The Review-Journal's investigative team, at that time, lacked the capacity to pursue another story, even one this important. That's when Craig Timberg, the Post's senior editor for collaborative investigations, reached out to the Review-Journal with an incredibly generous offer: Could the Post help finish any stories Mr. German was reporting?
Among all the messages of support we received from news organizations in the aftermath of Mr. German's killing, the Post's offer of reporting help stood alone. We gratefully accepted. Ms. Johnson's visit to the newsroom in November underscored that we had made the right choice. She was compassionate, collegial and caring — and shared Mr. German's passion for the important story she completed.
Mr. German's loss is still felt by the entire Review-Journal newsroom. But this story — and how it was completed — reminded us all why we got into journalism. The Review-Journal extends its thanks to Ms. Johnson, Mr. Timberg and Lynda Robinson, who was Ms. Johnson's lead editor on the project. Thank you, also, to Post Executive Editor Sally Buzbee and Senior Managing Editor Cameron Barr. Mr. German would approve.