EDITORIAL: The face of unmitigated evil on the Las Vegas Strip
October 2, 2017 - 9:00 pm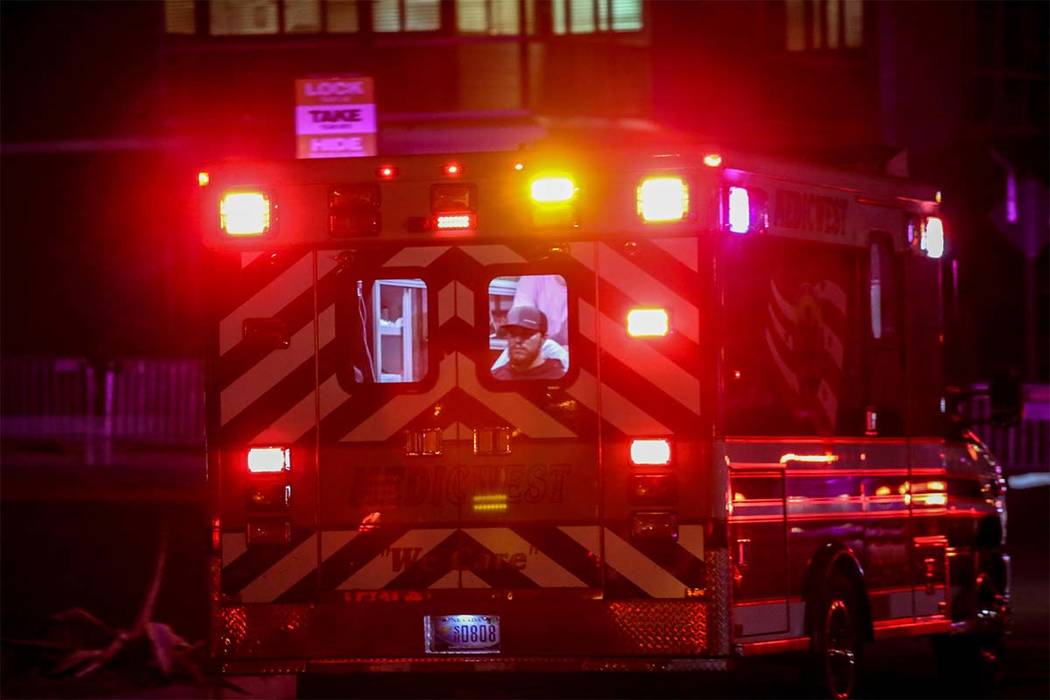 A bright dawn greeted Las Vegas Boulevard on Monday morning, but no amount of sunlight could penetrate the dark pall that blanketed the local landscape.
Instead, the rays revealed a scene of horror, death, sorrow and destruction. The previous night at about 10 p.m., in an act of unimaginable violence, a Mesquite man had punched out windows in his 32nd-floor room at the Mandalay Bay and opened fire on a crowd of 22,000 attending a music festival about 500 yards away across the Strip.
The victims never had a chance as the chaos unfolded. Videos shot by those on the scene captured the frantic mayhem that ensued and recorded the eerie "rat-tat-tat" of automatic weapon fire. Metro Sheriff Joe Lombardo on Monday afternoon put the death toll at 59 and it could go higher. Another 527 people were injured.
It is the worst mass shooting in American history.
Police identified the gunman as 64-year-old Stephen Paddock. Sheriff Lombardo said Paddock took his own life after SWAT officers broke into his room while he carried out his depraved deed. As the day advanced on Monday, more information began to accumulate about the shooter. He was a retired accountant, CNN reported. His brother told news agencies that the killer was a millionaire who liked to play poker in Strip casinos.
But the motive for his calculated, cold blooded ruthlessness remains elusive at this point. Politically or religiously motivated terrorism doesn't appear to be at play. Callous murderers of this type usually have a previous record of violent behavior, but police said they had little evidence of this in regard to Paddock.
What brings a human being to such depths of inhumanity that he is driven to snuff out the lives of dozens of innocent, random strangers? What does it say about the health of a society that today produces such unmitigated evil on a seemingly regular basis?
Local law enforcement officials have long worried that the Strip might be vulnerable to this type of attack. Their preparedness was on full display as the atrocity unfolded. Without the brave actions of Metro police, casino security, emergency personnel and good Samaritans who risked their lives to help the wounded, the outcome would have been much, much worse. The heroism on display Sunday night is a testament to the resilience, virtue and decency embedded in the great majority of us all.
The scene on the south end of the Strip on Monday was quiet and surreal. These things are supposed to happen elsewhere, while we watch in dismay from afar on our TVs and electronic devices. But now it has happened here, and Las Vegas will never be the same.
There will be plenty of opportunity for the finger-pointing and political posturing that inevitably follow these disturbing incidents. But now is not the time. Instead let us grieve for the victims, their families and friends. And let us hope that, if any good is to emerge from the anguish and despair, this tragedy will somehow further the effort to better identify the monsters among us.