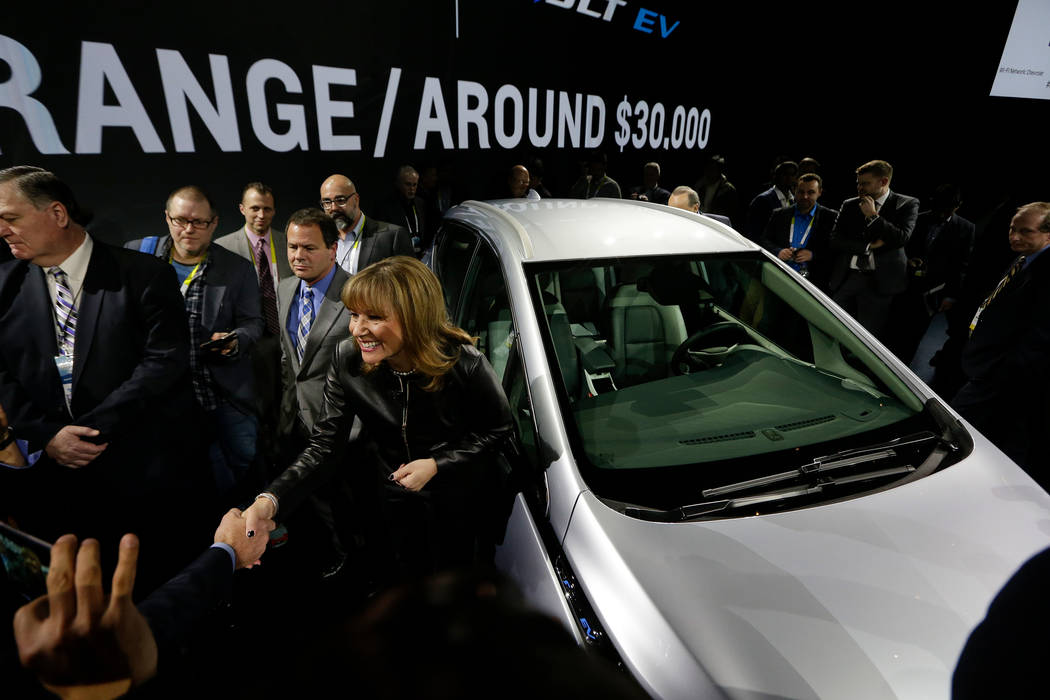 Nevada officials are in the process of expanding charging stations on a handful of the state's highways in anticipation of a looming boom in electric car sales. Gov. Brian Sandoval early this month insisted that "electric vehicles are the wave of the future."
His pronouncement echoes a recent commentary by Llewellyn King of PBS. "The days of the internal combustion engine are numbered," he wrote. "The electric car is about to do to the traditional gasoline and diesel engine what the cellphone is doing to the copper-wire landline telephone: shoulder it out of the way."
There's no doubt that evolving technologies will continue to remake the automobile. But those predicting the demise of gasoline-powered vehicles in the near future are likely to be disappointed. U.S. plug-in vehicles sales have risen this year, but the cars still account for just 1 percent of the American market. Even the most optimistic projections estimate that number to hit only 35 percent by 2040.
Much depends on advancements in battery technology and the ability of automakers to find a price point that will both attract consumers and generate profits. And until charging times are drastically reduced and battery ranges greatly expanded, electric cars won't be practical for many consumers.
In addition, the market remains a product of subsidies and government interventions. Automakers have ramped up investments in electric car technologies to meet federal regulations regarding fuel efficiency standards, while buyers of Chevy Volts or the Tesla Model S receive a nice $2,500 handout from taxpayers.
The rapid pace of technological progress has overwhelmed many established industries in the past two decades. The automobile business of 2030 will certainly look quite different than it does today. But the idea that the corner gas station will soon go the way of the buggy whip is wishful thinking.