EDITORIAL: The IRS is doing a disservice to taxpayers who need the agency's help
January 13, 2017 - 9:00 pm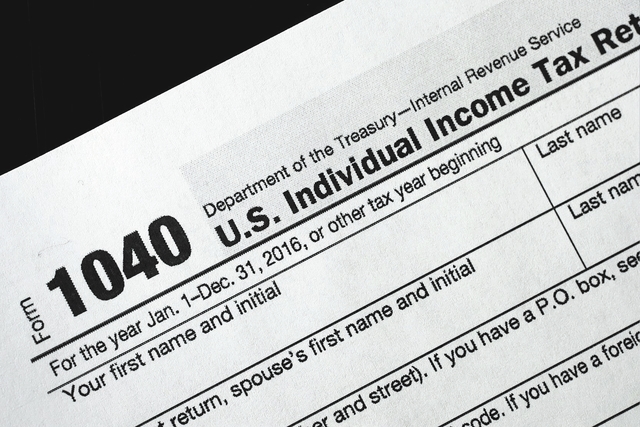 If you've ever tried to call the IRS and couldn't get anyone to answer, you're not alone. According to a recent piece by USA Today, the nation's tax agency currently spends nearly half of its $11.2 billion budget on audits and enforcement, and less than 6 percent on education and outreach.
Public perception of the IRS might improve, however, if the agency took the advice outlined in a new government review and shifted its focus from tax enforcement to customer service.
As National Taxpayer Advocate Nina Olson outlined Tuesday in an annual report to Congress, IRS employees were able to answer only 38 percent of the taxpayer phone calls during the federal government's 2015 fiscal year, and a mere 53 percent last year. Callers who did manage to get through waited on hold for an average of up to 30 minutes.
"To create an environment that encourages taxpayer trust and confidence, the IRS must change its culture from one that is enforcement-oriented to one that is service-oriented," said Ms.Olson, who heads the independent IRS office focused on taxpayer rights. "This is not to say we should ignore those who are actively evading tax. Rather, it is to say we should design our tax system around the taxpayers who are trying to comply, instead of those who are actively trying not to."
Seemingly unfazed by the agency's ridiculous hold times — as well as the 47 percent of callers who are still not getting through at all — IRS Commissioner John Koskinen said he and the agency "disagree with suggestions that the IRS overlooks taxpayer service."
Ms. Olson's latest recommendations dovetail with her warning last year that the agency's emphasis on online tax filing, payment and other services could alienate millions of taxpayers, including many lower-income earners, who need telephone or face-to-face assistance.
As proof of the need for change, the report noted that each of the IRS's four Illustrations as to how the agency's future services would operate featured the agency contacting a taxpayer to conduct an audit or to challenge a tax return.
"In an enforcement-oriented tax agency, if taxpayers don't get the help they need to comply and they make a mistake, they are treated as if they are tax evaders," the report said. "This treatment, in turn, breeds resentment and increases the risk that the taxpayer who was willing to comply is no longer willing to do so."
In addition to improved customer service, the report also suggests that the tax code be simplified in order to make filing easier for individuals and businesses. Hallelujah. Not only is the tax code too complicated, but trying get help in navigating it can be a nightmare.
With the new administration and Congress expected to focus on IRS reform, let's taxpayers see real change on both fronts.