EDITORIAL: The legacy of slain RJ reporter Jeff German lives on
September 2, 2023 - 9:00 pm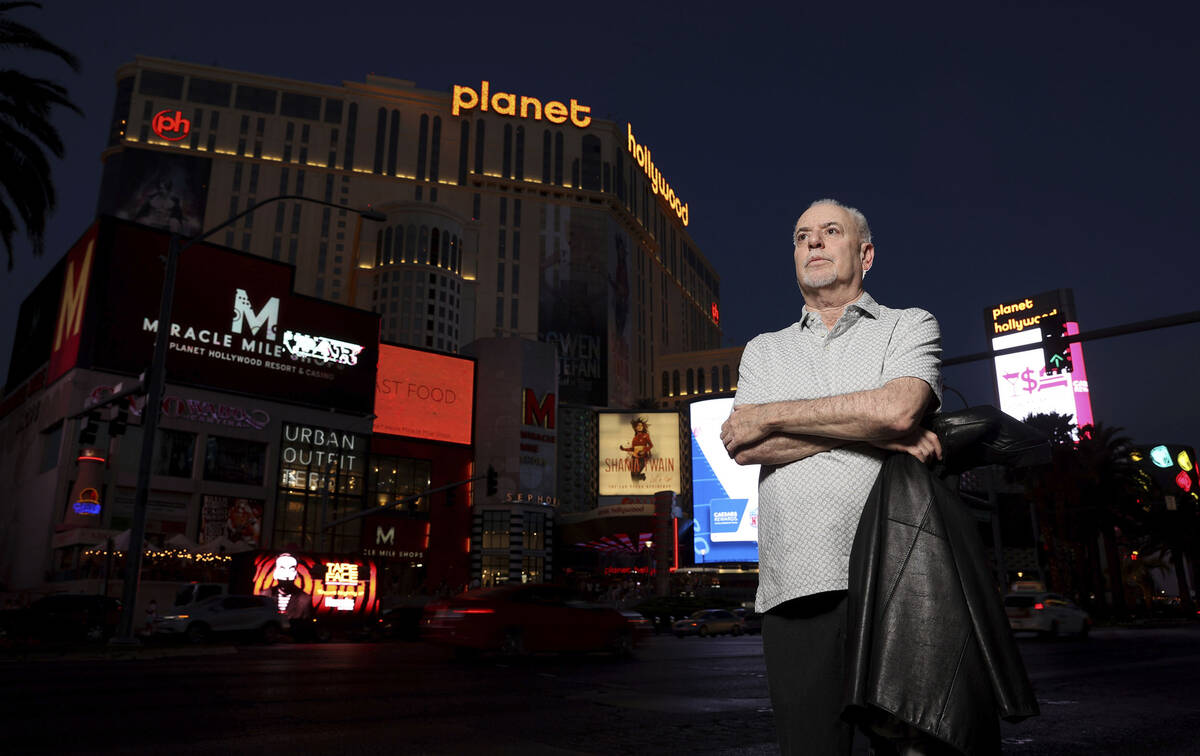 Even his senseless killing couldn't stop investigative journalist Jeff German's work and legacy.
Saturday was the one-year anniversary of Mr. German's murder. In many ways, the shock and pain over his murder remains fresh. He simply shouldn't be gone.
How much easier to think for a brief, tantalizing moment that he's just not at his desk right now. That he'll soon come bounding into the office with the details of yet another scoop. That he'll return from giving advice to a younger colleague. That his beaming smile after breaking a big story will be seen in person once again.
Yet, all too soon, reality intrudes. Mr. German isn't walking back through the Review-Journal's doors. That's not just a loss to us who knew him personally, although we feel it deeply.
If you lived in Las Vegas over the past few decades — whether you knew his name or not — you benefited from Mr. German's accurate reporting, fearlessness and determination. That's because exposing corruption is a service that benefits the public at large.
Few have done it better than Mr. German. He started more than 40 years ago when the mob had a pronounced influence in Las Vegas. That didn't stop him from reporting on their activities. He wrote the book — literally — on the death of casino tycoon Ted Binion. He and the Review-Journal investigative team exposed wasteful spending at the Las Vegas Convention and Visitors Authority. He even broke news that the 1 October shooter fired at jet fuel tanks at the airport.
It's heartening to see how his colleagues have followed in the large footsteps he left behind. That included tracking down the prime suspect in his killing. Las Vegas police arrested then-Clark County Public Administrator Robert Telles soon after the slaying. Prosecutors charged him with murder.
The prosecution of Mr. Telles is ongoing and presents a new threat to Mr. German's work. Mr. German was trusted by so many because he fiercely protected his sources. The Review-Journal has strenuously objected to searches that could expose Mr. German's newsgathering materials, including potential sources and sensitive unpublished material. Both the First Amendment and Nevada's shield law protect the information on Mr. German's electronic devices. The Review-Journal currently has an appeal before the Nevada Supreme Court, which should reaffirm our privilege.
High-profile accolades for Mr. German's courage and work have poured in over the past year. He was inducted posthumously into the Nevada Newspaper Hall of Fame, taking his place alongside Mark Twain and the other greats of Nevada journalism. In June, Investigative Reporters and Editors awarded him the prestigious Don Bolles Medal. That group also set up the Jeff German Fund for Investigative Journalism. On Wednesday, the National Press Club gave its President's Award to Mr. German and Washington Post reporter Lizzie Johnson.
It's that last award that Mr. German may have treasured the most — and not for the reason you might think. At the time of his death, Mr. German was digging into a $500 million Ponzi scheme targeting members of The Church of Jesus Christ of Latter-day Saints. Mr. German would have wanted that story completed, but the Review-Journal's capacity was directed toward Mr. German's killing. In stepped The Washington Post's Craig Timberg, senior editor for collaborative investigations, who asked if the Post could help finish any stories Mr. German was working on. We gratefully accepted, and Ms. Johnson started reporting.
The result was an explosive, captivating story by Ms. Johnson that ran in both papers. Once again, Mr. German's work led to shining the light of truth on what some wanted hidden.
Grief is a long and winding journey. The destination may not be in sight, but there is comfort in knowing so many have joined us along the way to honor Jeff.