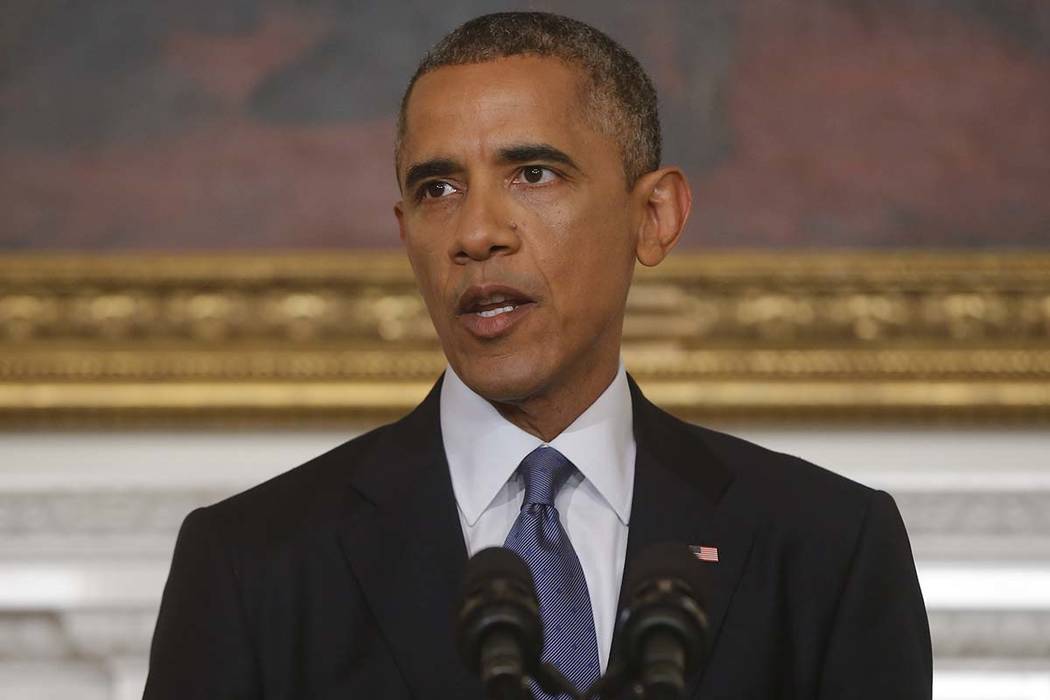 With the 24/7 focus on Donald Trump's every move and comment, the less-than-stellar economic legacy of his predecessor is slowly fading from Americans' minds. A new report, however, serves as a healthy reminder of just how many new edicts and regulations President Obama imposed on the private sector — and the costs of those interventions.
The Competitive Enterprise Institute — a non-profit public policy organization "dedicated to advancing the principles of limited government, free enterprise, and individual liberty" — recently released its annual Ten Thousand Commandments, outlining the bloated and growing "hidden taxes" associated with America's regulatory state. Compiled by the institute's vice president of policy, Clyde Wayne Crews Jr., the report examines the size, extent and cost of these rules and mandates.
And when it comes to the Obama years, there is a lot to look at.
According to Mr. Crews, the total federal regulatory cost for 2015 hit $1.885 trillion — more than the gross domestic products of Canada or Australia. That is essentially a hidden tax that amounts to upwards of $15,000 per U.S. household each year. And while many Americans complain about having to pay taxes, the CEI report points out that regulatory compliance costs exceed the $1.82 trillion that the IRS collected in both individual and corporate taxes in 2015.
The 2015 Federal Register studied in the report clocks in at 80,260 pages, the third highest page count in its history. And of the seven highest Federal Register page counts, President Obama was responsible for six of them in seven years. The Obama administration averaged 81 major regulations a year over that period — compared to President Bush's average of 62 over eight years — and there are currently roughly 60 federal departments, agencies and commissions with 3,297 regulations in some form of development.
Need more perspective on the huge the cost of regulations?
When you combine the cost of these regulations with federal spending, Washington's share of our economy hits 31 percent. And if federal regulations were their own country, it would have the world's 10th largest economy, ranking ahead of India and just behind Russia.
President Obama and his economic team professed great puzzlement with American economy's sluggish growth during his time in office. They argued that historically low productivity gains were likely the "new normal." Maybe. But it's also clear that piling billions and billions of new mandates on small businesses and corporations can't be done without concurrent costs. If Donald Trump truly hopes to kick up the U.S. growth rate to 3 percent or higher, he's got an obvious place to start.