EDITORIAL: Trump playing a dangerous game on tariffs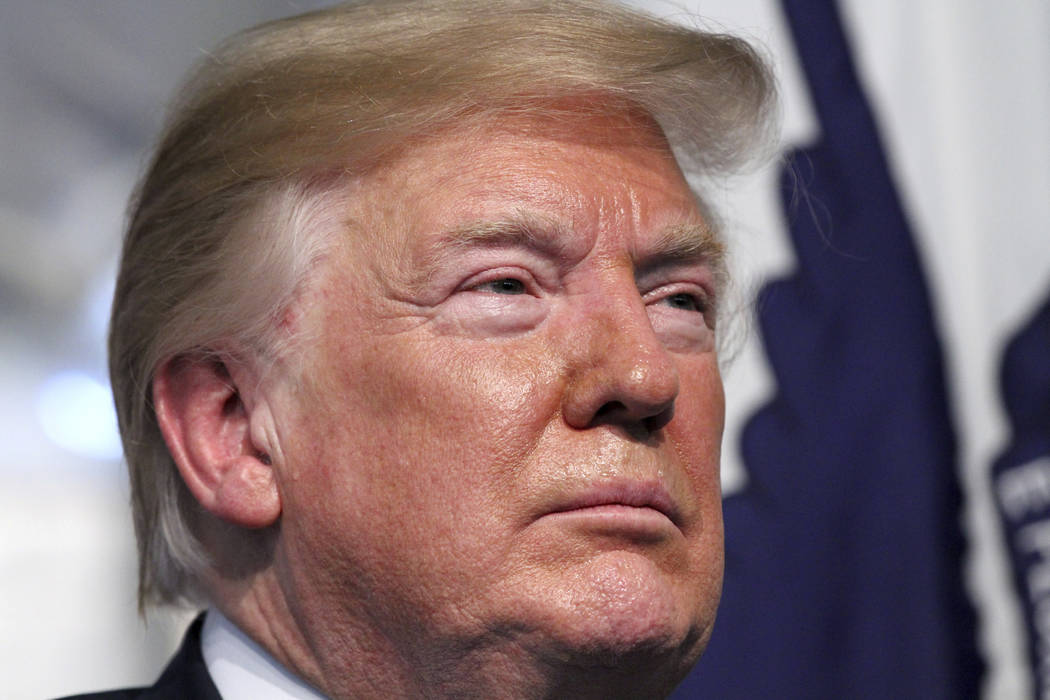 President Donald Trump likes to take credit for the roaring economy. If his newly announced tariffs turn out to be more than a negotiating ploy, he'll deserve the blame for the inevitable slowdown.
Last week, Mr. Trump imposed a 25 percent tariff on steel and a 10 percent tariff on aluminum from Canada, Mexico and the European Union. Those countries immediately countered by imposing tariffs of their own on American goods. Mr. Trump first announced these tariffs in March but had delayed them as trade-deal negotiations continued.
The announcement of these levies has already benefited American producers of steel and aluminum. Steel companies in Ohio and Illinois have increased hiring, and tariffs are immensely popular in Pennsylvania, which remains important politically.
When governments pick winners and losers through bureaucratic central planning it is generally popular with the winners. But tariffs produce losers, too. When the price of steel goes up, the price of everything that is made with steel — cars, appliances and buildings — also increases. The Trade Partnership, a group of economic consultants, had previously estimated that the tariffs would kill five jobs for every job saved. It estimated that more than 145,000 jobs would be lost in total. These job losses won't be as obvious as the jobs gained in the steel industry, but they will be immensely destructive.
Imposing tariffs is also an administration strategy to reduce the trade deficit. Mr. Trump seems to believe that a trade deficit is a negative for the U.S. economy. It's not. The U.S. unemployment rate is at a 50-year low. Black and Hispanic unemployment are at record lows. In contrast, Venezuela — where socialism has led to mass starvation — has a trade surplus. Trade is not a zero-sum game.
Commerce Secretary Wilbur Ross said the United States needs these tariffs to protect national security interests. That's a lame fig leaf.
"This is dumb. Europe, Canada and Mexico are not China, and you don't treat allies the same way you treat opponents," Sen. Ben Sasse, R-Neb., told The Washington Post.
That's the real lost opportunity here. Tariffs may be a useful tool to use against America's enemies — think North Korea and Iran. Targeted tariffs may even be effective in stopping China's theft of intellectual property from U.S. businesses. But addressing China's unfair trading practices requires a unified front from the United States and its allies, not the distractions and disunity that come along with a trade war.
Mr. Trump likes to brag about making deals. Perhaps this is his way of pressuring countries to come to the table. If it's anything more than that, it threatens to undo all the progress the president has made to spur growth through tax and regulatory reform.