EDITORIAL: US Supreme Court to hear important takings case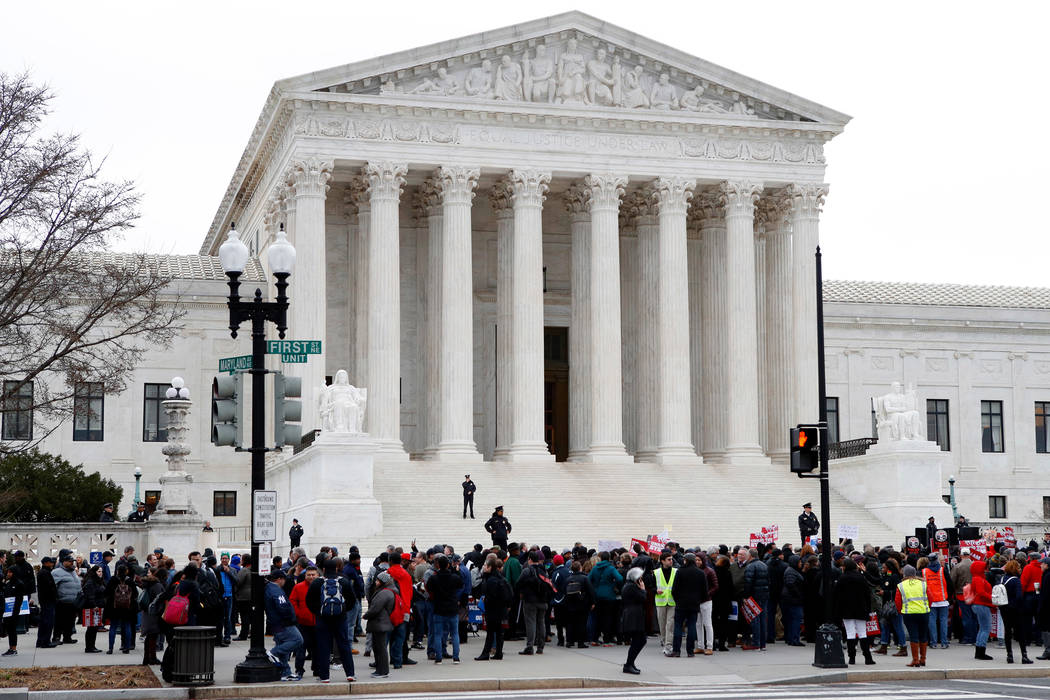 In its 2005 Kelo decision, the U.S. Supreme Court affirmed the gutting of the Fifth Amendment's taking clause, ruling that the state could seize a citizen's property for the purpose of turning it over to another private party. The court's liberals formed the majority, finding that it amounted to a "public use" and thus passed constitutional muster to allow a Connecticut city to confiscate a women's home to accommodate a private redevelopment plan.
"Something has gone seriously awry with this court's interpretation of the Constitution," wrote Clarence Thomas in dissent. He wasn't done: "Allowing the government to take property solely for public purposes is bad enough, but extending the concept of public purpose to encompass any economically beneficial goal guarantees that these losses will fall disproportionately on poor communities."
Until the high court revisits Kelo, the constitutional guarantee that private property shall not be "taken for public use without just compensation" remains hollow, although many states tightened their eminent domain laws in response to outrage over Kelo. But a case currently before the justices at least offers an opportunity to make it easier for property owners to get their day in court when the government comes knocking.
On Monday, the Supreme Court announced it will hear Knick v. Township of Scott. The issue involves Rose Mary Knick, who owns 90 acres of rural land in eastern Pennsylvania. The property has been in her family for 50 years.
In 2012, however, local officials received an anonymous tip that Ms. Knick's property encompassed an old burial ground. In response, they passed a statute allowing members of the public to access such sites. Eventually, Ms. Knick was issued a "notice of violation" for failing to open her property to strangers. "The notice commanded her to make the area open for public viewing every day of the week and threatened fines if she did not," wrote David J. Breemer of the Pacific Legal Foundation, which represents Ms. Knick.
After Ms. Knick sued, the matter became bogged down in the courts over jurisdictional concerns. A 1985 high court precedent prohibits land owners from litigating takings claims in federal court until they have exhausted all avenues in state court. The result is an expensive nightmare for victimized property owners and a disincentive for them to assert their rights.
That's wrong. In no other circumstance do citizens who believe the government has trampled their rights have to run the gamut through state court before being allowed to bring legal action at the federal level. "Federal courts must be open for the protection of all constitutional rights," the foundation argues.
The Supreme Court should right this injustice and find that, not only did Scott Township's action amount to a taking, but that property owners deserve quicker access to federal court to contest such land grabs. Such a ruling would put a bit of life into the takings clause, which remains a shadow of its intentions thanks to the infamous Kelo case.