EDITORIAL: Utah won't let Tesla sell cars in the state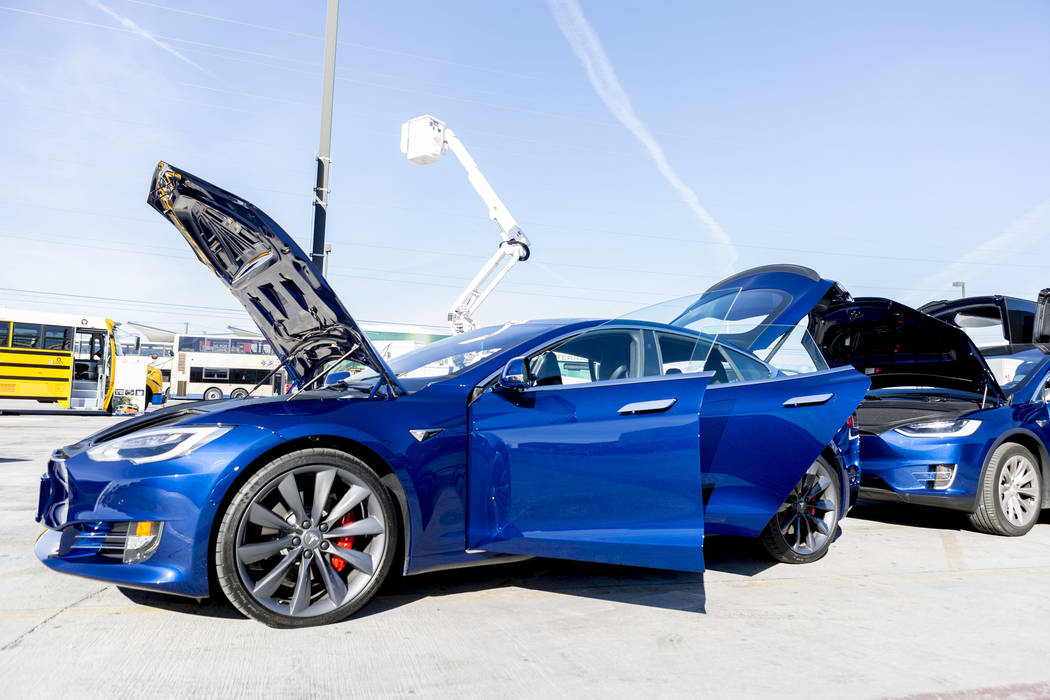 Back in 2014, Gov. Brian Sandoval and his economic development team lured Tesla's giant battery factory to northern Nevada. The incentive package, approved by state lawmakers included $1.3 billion in tax abatements and credits.
But in addition to the subsidies, the Legislature also changed state laws that would have prevented the electric car company from selling its products in Nevada.
Tesla's sales model involves selling directly to consumers. But potential buyers might be surprised to discover that such transactions are illegal in many states. That's because car dealerships are a powerful political lobby and have for decades successfully pushed the concept of protectionist franchising statutes that govern the sale of automobiles.
Last week, those laws were again back in the news when Utah's high court upheld a previous decision by Utah licensing officials to block Tesla's efforts to avoid using independent dealers to sell its vehicles.
Tesla argued that a state law barring car manufacturers from owning dealerships didn't apply to the company. The manufacturer also maintained that Utah's law not only unfairly protects a powerful special-interest monopoly, but that it violates free-market economic policies enshrined in Utah's constitution.
Tesla has run into similar legal hassles in other states. Michael Melendez, the director or policy at Utah's Libertas Institute, wrote that Utah lawmakers in 2015 appeared close to reforming the state's franchise laws, "but the entrenched protectionist opposition of auto dealers scuttled the bill at the last minute."
He went on to note that, "This political tragedy proves, once again, that if you pay enough money to lobbyists and claim that you are 'protecting the consumer,' you can accomplish almost anything."
Mr. Melendez aptly points out that the growth of the internet has rendered this type of collusion by auto dealers inefficient and no longer necessary. Even the Federal Trade Commission, Mr. Melendez points out, recommends removing the middleman and allowing direct vehicle sales. a move that would save the average consumer an estimated 8 percent on vehicle purchases.
It's certainly ironic that Tesla's Elon Musk, who has reaped huge financial benefits from taxpayer subsidies and government interventions, should suddenly transform into an ardent defender of free markets when it comes to selling his vehicles. But such internal inconsistencies shouldn't obscure the larger point. In a society that favors economic freedom and consumer choice, it's flat-out ridiculous for the Tesla sales model to be illegal.