ESA lawsuits mobilize party heavyweights
September 19, 2015 - 2:22 pm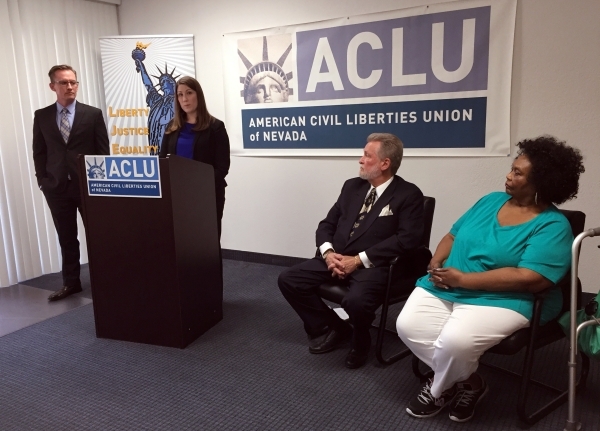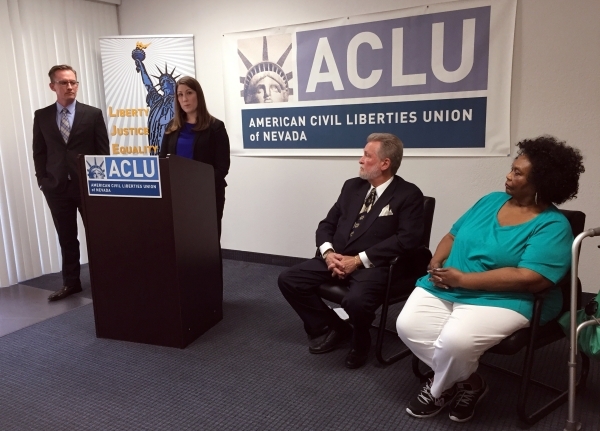 They won't inspire any TV movies or docudramas, but the civil trials that will determine whether Nevada's new school choice law survives or dies will be the biggest national story to hit state courtrooms since O.J. Simpson.
Unlike that criminal case, which merely decided the freedom of a handful of degenerates, lawsuits challenging the constitutionality of Nevada's Education Savings Accounts threaten the freedom of all Nevadans, of every parent of every economic means to remove their children from public schools and customize their education through private schools, distance learning, special therapies, tutoring and other avenues.
School choice advocates and public education defenders from across the country were keeping close tabs on Nevada's ESAs well before the American Civil Liberties Union and a group of parents, supported by the Rogers Foundation-backed group Educate Nevada Now, filed separate lawsuits alleging the accounts would violate the state constitution's prohibition on public education funds flowing to parochial institutions and would cause irreparable harm to public schools. (Never mind that parents, not the state, control the use of ESA funds, and that public schools get to retain the local tax dollars for each student who leaves to open an ESA, thereby increasing school funding.)
Nevada's ESAs, enacted this summer by the Republican Legislature and GOP Gov. Brian Sandoval, are the nation's most flexible and universal school choice program. If they're given time to succeed, they'll no doubt inspire copycat legislation around the country and shake the foundation of American education. The accounts give parents who withdraw children from public school control of the state funding that would have supported their enrollment. Disabled children and students from low-income families can receive up to $5,700 per year, and all other students are eligible for up to $5,100 per year. Thousands of Nevada families already have applied for the flexible accounts, even though the first distributions won't be made until at least April.
Sandoval, Attorney General Adam Laxalt and school choice advocates are bringing out some big guns to beat back the legal challenge. On Thursday, Laxalt announced the state had retained former U.S. Solicitor General Paul Clement, who has argued more cases before the U.S. Supreme Court than anyone over the past 15 years, to provide legal strategy and analysis on the case. Clement is regarded as the top appellate attorney in the country and a potential Supreme Court nominee if a Republican is elected president next year. Also on Thursday, the nonprofit libertarian public interest law firm Institute for Justice joined with five Nevada families in seeking to intervene and provide households that would benefit from ESAs with a voice in the litigation. IJ's Nevada counsel is Republican Lt. Gov. Mark Hutchison and his law firm.
Expect the plaintiffs in these cases to attract significant support from the national education and Democratic political establishment. One of the attorneys representing the plaintiffs in the case backed by Educate Nevada Now: former Democratic state Sen. Justin Jones. Once the cases advance to hearings and, hopefully, a consolidated trial, the courtroom will be filled with heavyweights.
There is no separating the case from party politics, because Republicans have such a huge interest in preserving and expanding ESAs, and Democrats, who count public school teachers unions as a sizable bloc in their base, want ESAs squashed. Both parties need an expedited trial and appeal process because both have so much to lose. Democrats don't want families to start using ESA dollars and spreading the word about how great they are and how much they've helped their children, then have the accounts closed via court order. Those will be some very unhappy voters. And Republicans need a speedy resolution because come November 2016, they might lose control of the Legislature and lose the ability to repair or re-pass a revised ESA program in a special session, should the courts side with plaintiffs.
And anyone who believes the political pressure behind the cases won't have an effect on the Nevada Supreme Court — which will have final say on the case — doesn't know Nevada history.
Last call for NewsFeed
NewsFeed, the breakfast discussion series produced by the Review-Journal and the Las Vegas Metro Chamber of Commerce, returns from a summer break Tuesday with a conversation about the future of transportation in Las Vegas.
I'll moderate a conversation with Tina Quigley, general manager of the Regional Transportation Commission of Southern Nevada; Robert Lang, director of Brookings Mountain West and UNLV professor of urban affairs; and David Knowles, vice president and northwest transit lead for engineering firm CH2M. We'll talk about mass transit, Interstate 11 and other valley transportation needs.
The event runs from 7:30 to 9 a.m. at the Four Seasons Las Vegas, inside Mandalay Bay on the Strip. Advance tickets cost $40 and must be purchased by Monday through www.lvchamber.com, or by calling 702-641-5822. Tickets purchased in person Tuesday morning cost $50. See you there.
— Glenn Cook (gcook@reviewjournal.com) is the Las Vegas Review-Journal's senior editorial writer. Follow him on Twitter: @Glenn_CookNV Listen to him Mondays at 10 a.m. on "Live and Local — Now!" with Kevin Wall on KBET 790 AM.