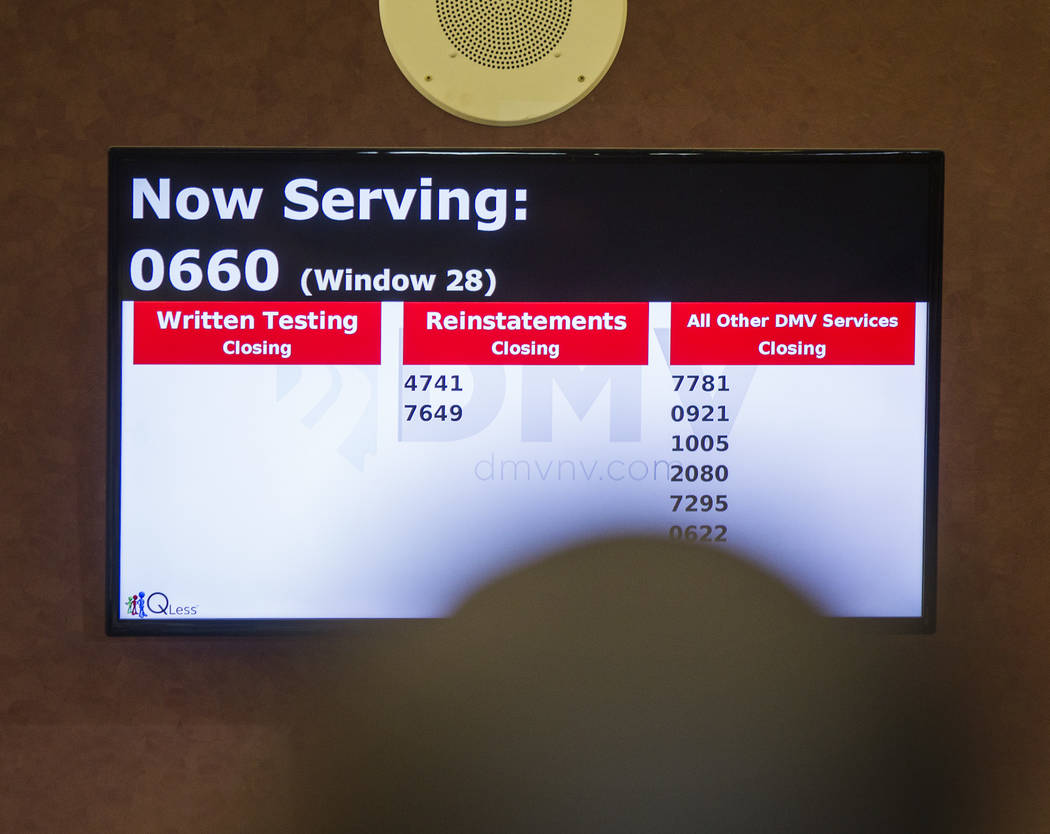 I have always dreaded any visit to the Department of Motor Vehicles. As a senior, I am required to renew my driver's license in person, so I decided to try out the appointment system. I made an appointment online for a date two weeks in advance on a Friday at 3:30 p.m.. The site directed me to a form that I printed and completed offline.
I arrived a bit early in order to find a parking place. At 3:10 p.m., I received a text message reminding me that my appointment time was near, so I entered the Henderson DMV (which was very busy) and proceeded to the desk marked "appointments." A smiling attendant asked me for the last four digits of my mobile phone number, confirmed my appointment and told my to watch my phone for a message.
At 3:29 p.m. I received a message that I should go to window 10. The technician at window 10 greeted me with a smile and asked asked what service I required. We went through the process in about 10 minutes (I was applying for a Real ID license). I then spent about another 10 minutes at the photo/signature desk (again greeted by smiling, pleasantly friendly staff) to complete the process and left the DMV at 3:50 p.m. I received my license by mail a week later.
Thanks, DMV. I will no longer dread visiting your offices.