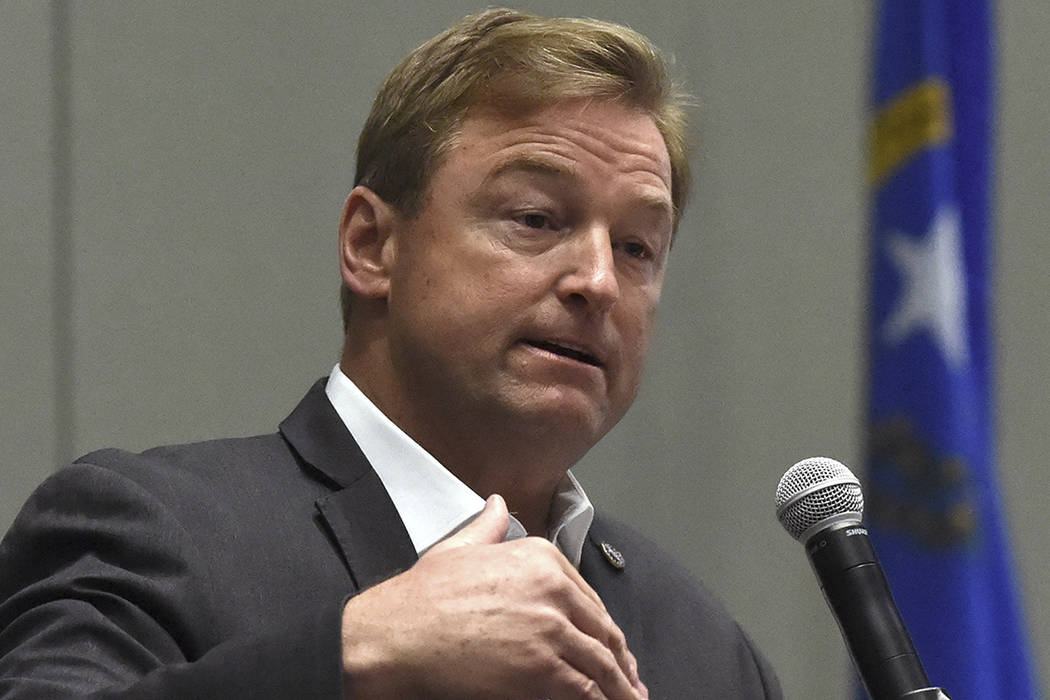 Dean Heller is trying to make it up to GOP voters for failing to support President Donald Trump's policies and agendas. He took every opportunity since Mr. Trump's election to derail and obstruct the president and the Republican administration by opposing the Republican health care plan and other important bills that really needed his support. But now that he wants to be re-elected, he is running a television ad, ending it with: "It's time to get the job done." Are you kidding me?
After all of his pandering to the Democratic Party and deep-sixing the Republican agenda, he wants the Republicans in Nevada to believe him now? Personally, I believe his credibility is "zero." I couldn't trust him for a second time. Once was enough.
Speaking for myself and many of my friends, we are going to vote for Danny Tarkanian in the primary. At least Mr. Tarkanian tells us he intends to push President Trump's policies and support the party. We need Republicans in Washington, not RINO'S. Sen. Heller failed miserably by letting Mr. Trump, the administration and the party down. In my opinion, it's time for him to go.