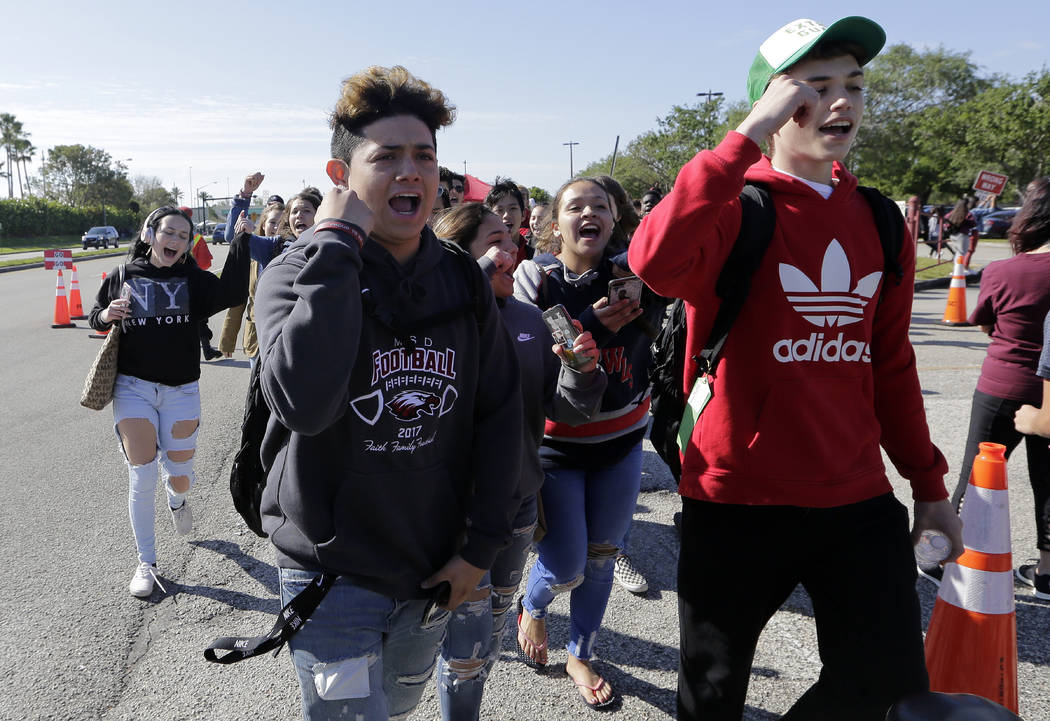 We're Henderson residents, so we watched the coverage of our local high schools and the 17-minute student walkout against assault rifles as it occurred. We could not be prouder of our kids, along with the administrators and teachers who encouraged their participation. They were polite and very mature in standing up for their beliefs.
If only our entertainment industry could learn a lesson from our awesome Nevada kids.
We can hope only that our current administration will listen to the people who have in some ways been hurt and scared the most and respond by changing the existing laws.