Clark County susceptible to voter fraud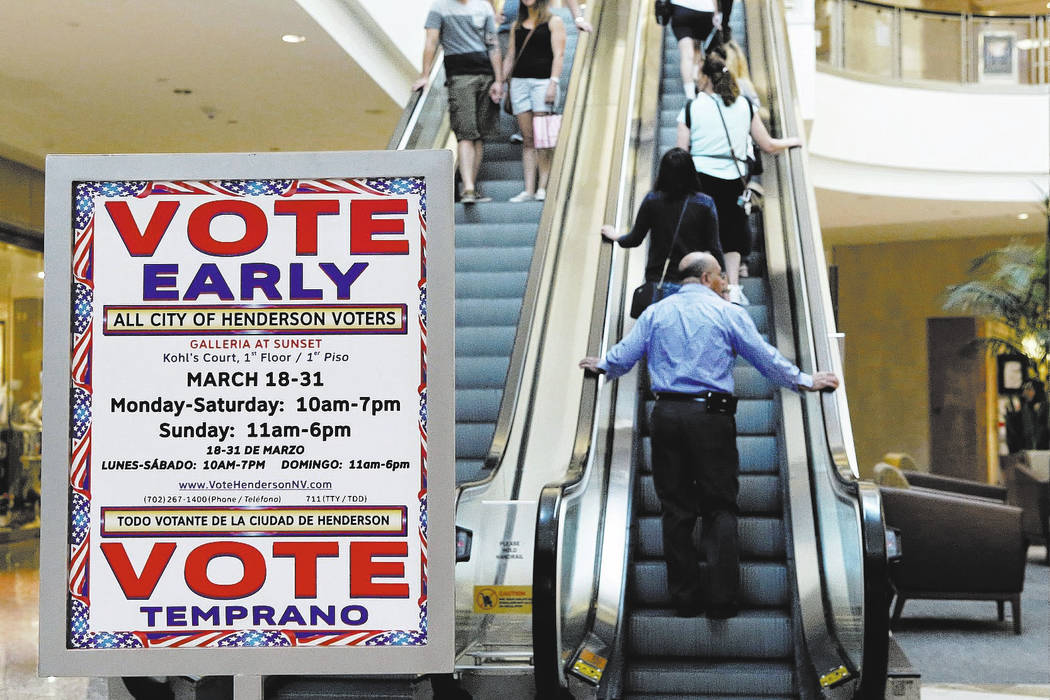 Recently, my husband and I voted in the primary election at one of the Henderson sites. We were asked to verify our names and address, which we did. And because we had handed over our primary sample ballots, there was some justification for believing us.
Next, we were asked to verify our identity by providing our signatures. At that point, we should have been challenged — and, I dare say, so should the others who voted before and after us — because our signatures looked not so much like writing as they did a child's scribble. In fact, my husband confessed to me he did not even try to recreate his signature. He simply dragged his finger across the screen in a nearly straight line.
Regardless, he was given his ballot and sent to vote. I would have been also had I not commented that my signature looked nothing like my writing and that even a few letters were missing. The poll worker said it would be fine on her side of the screen but did call a judge over to have a look. He said that the styluses did not work well and that the "n" I wrote looked like the one they had on file. I was allowed to vote.
Given this nonchalance, what are the odds voter fraud can't and won't occur this election cycle? Ridiculous.