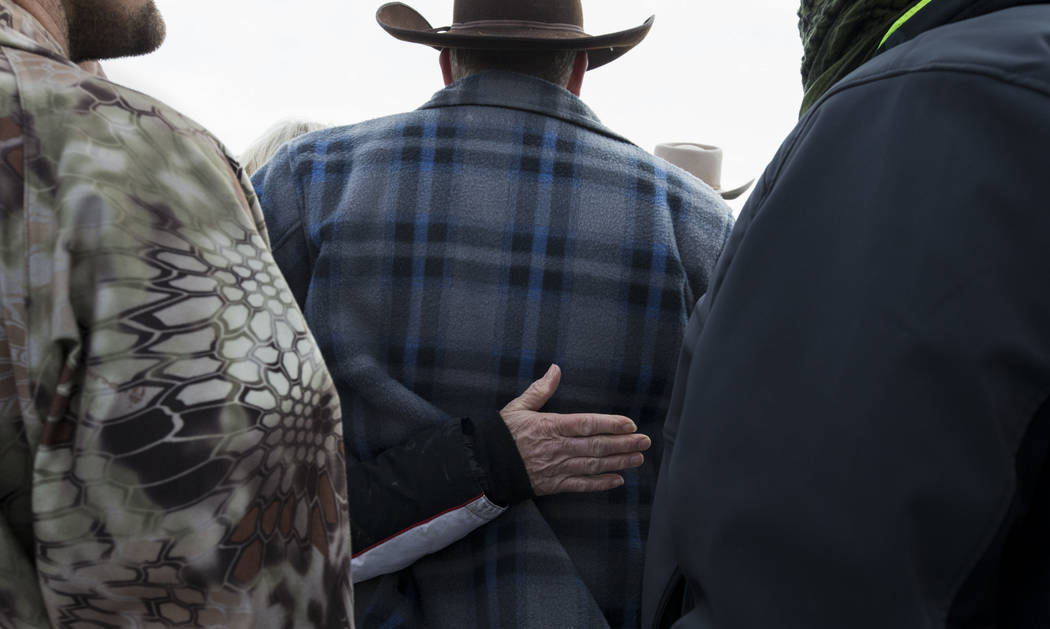 Regarding the recent trial stemming from the Bundy standoff case, I was shocked to hear the defendants could be facing up to 50 years in federal prison. Recently in the Review Journal, federal prosecutors stated they have a 95 percent conviction rate, almost bragging.
So the federal government is allowed to spend hundreds of thousands of dollars against these first-time, non-violent offenders. The Bundys were trying to get their cattle back and could go to prison for 50 years, while murderers, child molesters and other violent criminals receive much smaller sentences.
We are always hearing of the federal government's abuse of power, how federal agencies — the FBI, NSA, IRS — spy illegally on American citizens. It seems when federal government officials target an individual, they will use every agency to get the result they're seeking.
It's time the American people call their senators and representatives to stop this abuse of power. You could be next.