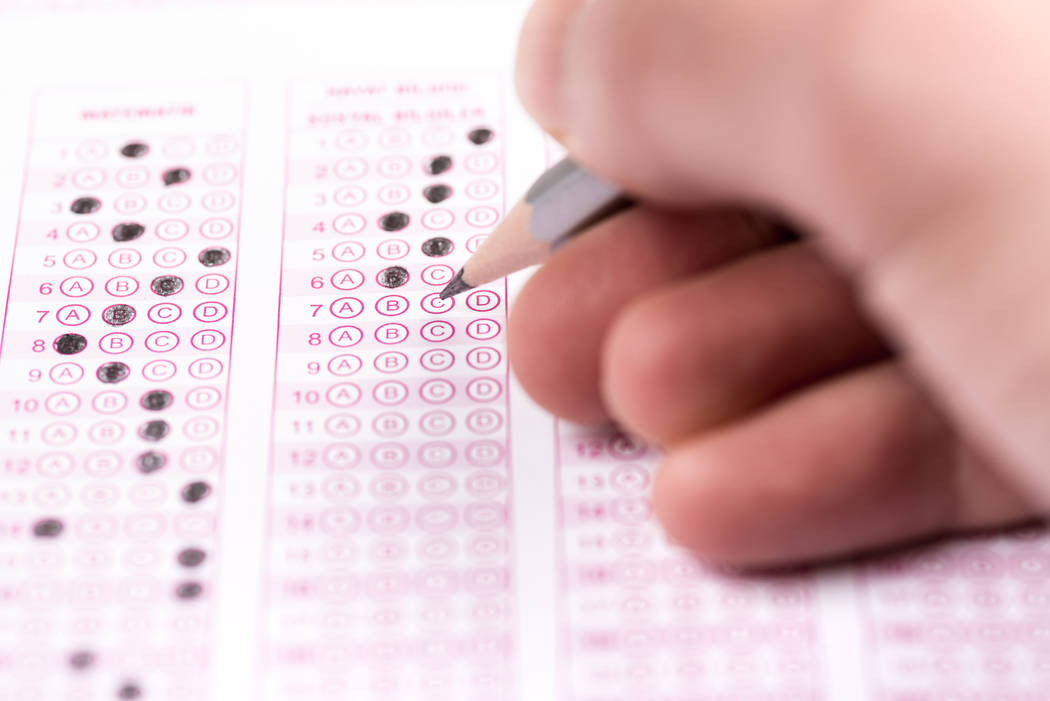 Tellingly, the opponents of Education Savings Accounts seem far more focused on government budgets than on how best to deliver quality education.
Of course, these anti-choice activists generally assert that those two things are one in the same. Larger budgets for government schools, they argue, will somehow result in higher levels of academic success.
But, let's be honest: if that were true, Chicago would have some of the best performing schools in the nation. Instead, they have some of the worst.
Nonetheless, here in Nevada, opponents of ESAs have echoed this concept that government budgets — not the individual needs of children — reign supreme. In their minds, public school funding is sacred, and allowing parents to choose the education that is best for their child is simply less important than maximizing the funds delivered to government schools.
Although it is presented as a caring and altruistic defense of public schools, at its core it is a disturbingly crass outlook on education. After all, trapping children in educational environments that don't suit them, simply to help pad a government budget, isn't exactly "putting kids first."
Regardless, this often-repeated talking point — that ESAs will drain money from public education — is based on a fundamental ignorance of the governor's proposed ESA bill (Senate Bill 506).
Sandoval's SB 506 asks for a mere $60 million over the course of the next two years to fund ESAs — an amount that certainly isn't at risk of breaking any budgets. In fact, it isn't even enough to fund half of the 10,000 preliminary applications submitted by families so far.
And, as it turns out, lawmakers aren't exactly going to be forced to beg taxpayers for adequate ESA funding, now that the Nevada economic forum projected an extra $140 million in spendable tax revenue for the state.
So the state clearly has more than enough money to fund Sandoval's plan. It even has enough to fund every single hopeful ESA applicant — if only lawmakers had the backbone to increase the $60 million proposed by Sandoval.
But despite being little more than a rounding error compared to other areas of state-level K-12 education spending — for which Sandoval has proposed $4.65 billion — the meager $60 million in ESA funding is still enough to get anti-choice activists panicked about "underfunding" public schools.
But this hysteria ignores the 2016 Nevada Supreme Court decision, which specifically requires that Sandoval's proposal must avoid using any "public education" money.
Among other administrative changes to the 2015 ESA program, SB 506 aims to fund ESAs not through the Distributive School Account — a government account created for funding public education — but through a new account, specifically created for implementing ESAs.
In other words, ESAs would receive their own funding — separate and unique from the funding for public schools. And, thanks to the boost in revenue the state has seen, such an account will not endanger a single penny earmarked for traditional government-run education.
Even Sylvia Lazos from Educate Nevada Now — the state's leading anti-ESA organization, and one of the groups that originally sued to stop the reform — told Jon Ralston on Jan. 13, 2016, that giving ESAs their own separate account would "address the issue" of siphoning funds from public education.
"You could get around" taking money from public schools by simply creating a separate account for ESAs, according to Lazos. "I think that the analogy to [funding ESAs separately] is the private opportunity scholarships that are funded by separate monies," she explained — referencing a small educational choice program ($5 million per year) with which she is apparently tolerant.
Well, as luck would have it, Sandoval's proposed fix is exactly that — a separate account specifically for ESAs. So everyone is contented now, right?
Well, not exactly.
Despite Sandoval's fix and plenty of tax revenue on hand to fund it, the outrage and hysteria over ESAs continues for one simple reason. The education establishment is terrified of losing its political clout.
At its heart, the opposition to ESAs has always been about protecting the special interests that profit from an education monopoly — a system where every failure is seen as an excuse for even more tax revenue. It's for that reason the false narrative — "ESAs will defund public schools!" — continues to be stubbornly pushed by defenders of the status quo.
To paraphrase the great Upton Sinclair, it is difficult to get someone to understand something when they think their salary depends on not understanding it.
Michael Schaus is communications director of the Nevada Policy Research Institute, a nonpartisan, free-market think tank.