COMMENTARY: Unions, Democrats paving the way for massive tax hikes for schools
August 20, 2018 - 9:00 pm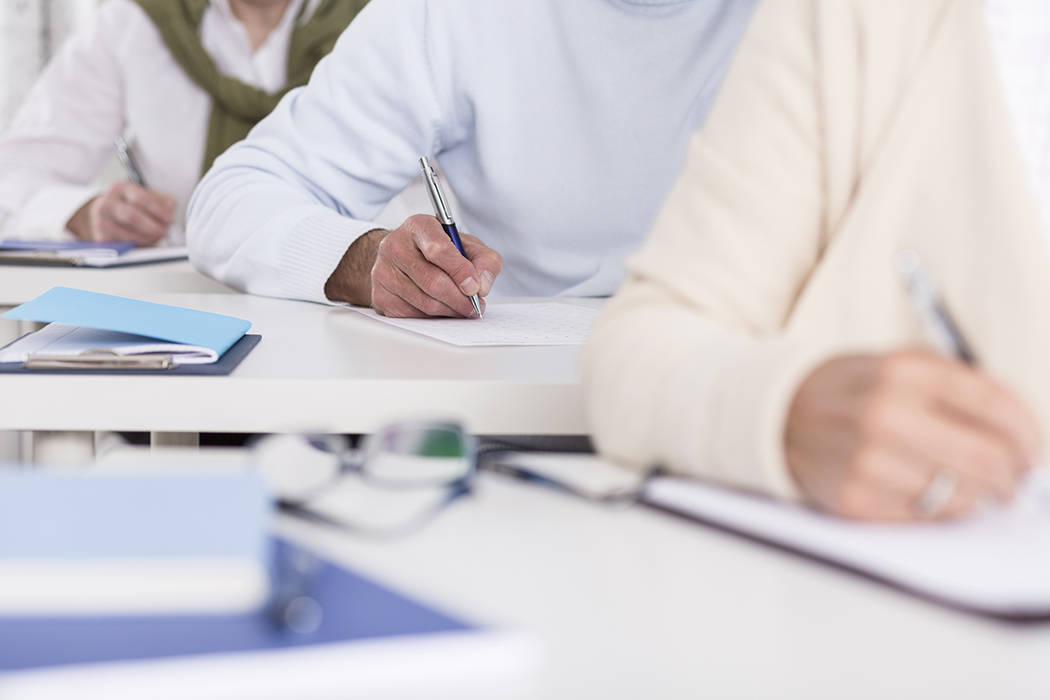 It's been only three years since lawmakers passed the largest one-time tax hike in Nevada history, a $1.2 billion package to boost education funding.
"This vote," Republican Gov. Brian Sandoval said at the time, "moves us a step closer to cementing the legacy of improving public education by both raising accountability as well as increasing investment in order to suit the needs of generations to come."
Oh, were that actually the case. In fact, the only thing the 2015 tax package cemented was the resolve of the education establishment to keep the spigot flowing.
Many of the legislative reforms passed along with the tax hikes have yet to be implemented. But validating the suspicion that no amount of money will sate the entrenched status quo, teacher unions and their Democratic foot soldiers in the Legislature are now laying the groundwork for another round of massive tax increases.
A few weeks back, a consulting firm delivered a boilerplate report to an interim legislative committee recommending that Nevada boost per-pupil spending by more than 70 percent, to $9,238 a year. This, the analysis concludes, would constitute "adequate" funding, whatever that nebulous benchmark means. This would require extricating another $2 billion a year from state taxpayers.
Then on Monday, the Review-Journal reported the Clark County Education Association announced it will push a proposal to allow local officials to raise taxes to pay for additional school spending. Nevada is not a "home-rule" state, meaning that, in most cases, the powers of local governments are limited to those granted by the Legislature. The union's plan would empower the Clark County Commission to act with regard to education revenue.
"We believe," a union report explains, "that local funding should come with strong accountability measures to ensure new revenue is spent on proven intervention strategies to advance student achievement."
That certainly sounds reasonable. But "accountability" takes on a whole new meaning when trotted out by education unions. Exactly how will the system be held strongly accountable for failing to produce positive results? Will poor performers in the classroom be relieved of their duties? Will top-heavy administration be thinned? No chance.
John Vellardita, the CCEA's executive director, deserves credit for previously expressing a willingness to compromise on controversial reforms such as Education Savings Accounts. Whether Nevada's local governments deserve more autonomy is a matter for legitimate debate, but this latest gambit by the union is a clear effort to get around the two-thirds majority requirement for legislative tax hikes. It's a heck of lot easier to pressure four Democratic county commissioners representing safe gerrymandered districts than to round up 42 votes across party lines in Carson City.
The 2019 legislative session is five months away. Watch for Democrats to try to water down previous reforms while raising alarms about subpar school funding. But whatever the result, it won't be enough. It never is and never will be.