Condition of UNLV's Tarkanian statue is depressing
December 9, 2018 - 9:00 pm
Updated December 10, 2018 - 5:40 pm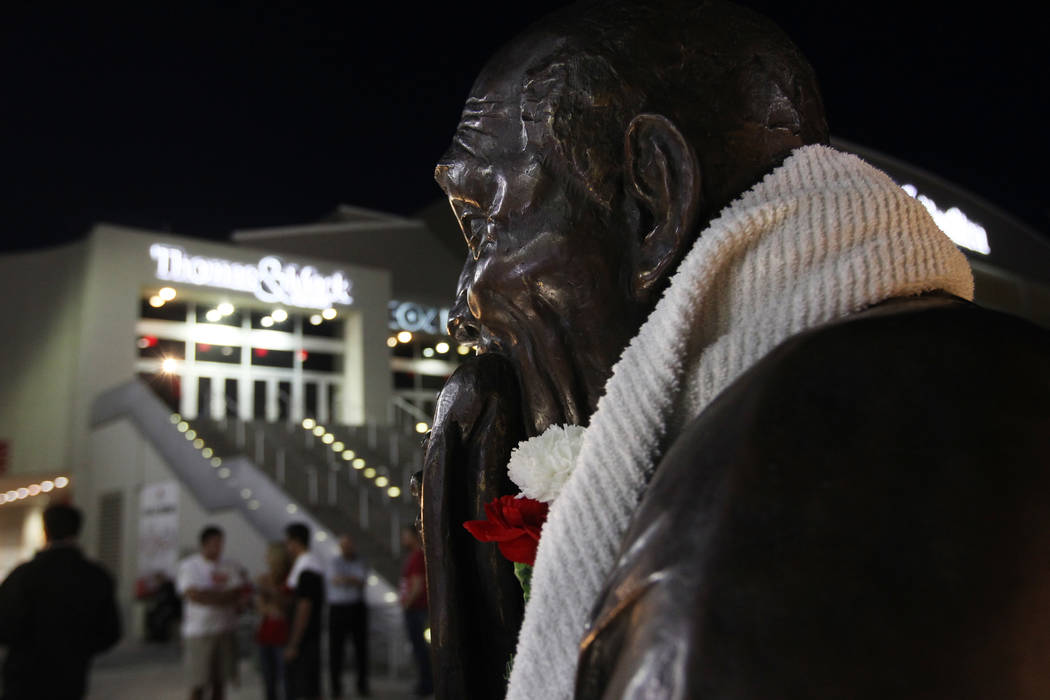 Recently, I attended the UNLV versus Cincinnati basketball game. After participating in the family friendly games set up outside the Thomas & Mack, we decided to head over for a picture of the kids sitting in the empty chair next to a statue of our legendary coach, Jerry Tarkanian.
I was taken aback by the condition of the background information boards. They are a part of the statue, and the condition was appalling. You can't read any of the information on one of the sections.
There must be hundreds of thousands of visitors who walk past this statue every year. Can we make it worthy of Coach Tarkanian's legacy?