Current events show African-Americans being singled out by whites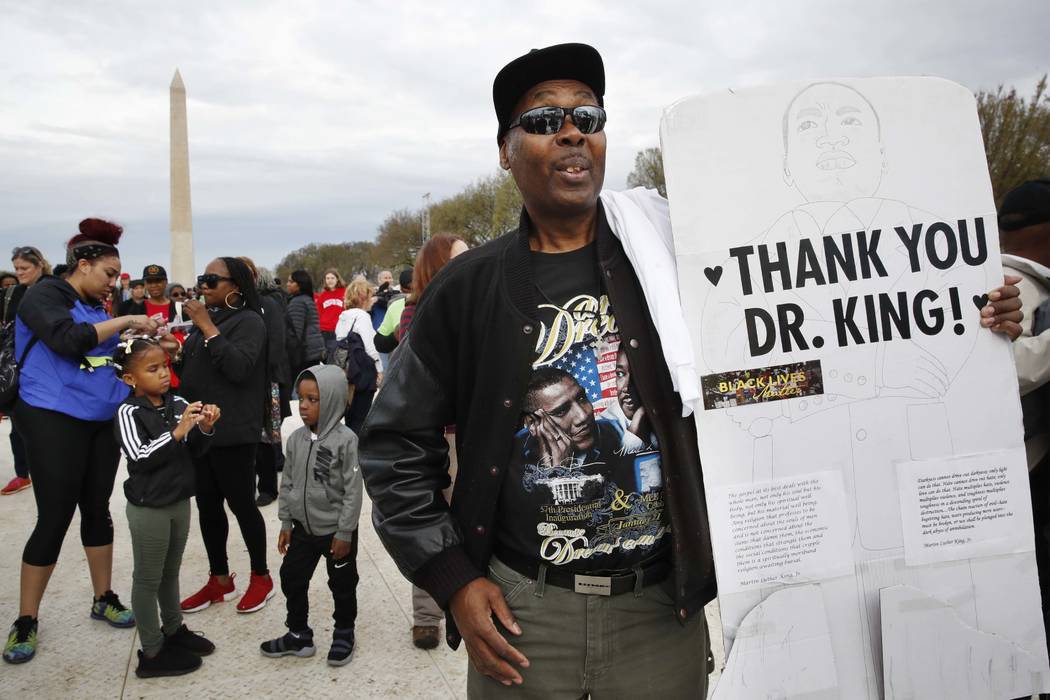 In response to the Saturday Review-Journal article "Man who called cops on black family loses job":
The recent tactics involving innocent African-Americans being racially profiled reminded me of the Fugitive Slave Act passed by Congress in 1850. This law ostensibly deputized white Americans to confront "free" blacks by determining their legitimacy. Those without proper documents would be identified as runaway slaves and returned to their white master.
Today, in 2018, white people have called out: an Oregon state representative canvassing in a neighborhood; an 8-year-old selling bottled water; black men "loitering" in Starbucks; a sleeping Yale graduate student; a black man legally moving into an apartment; four black people, with receipts, who rented an Airbnb; and Native-American students, on a college campus tour. All this happened without redress.
These outrageous and detestable acts were unjustified, without merit and reminiscent of the master/slave syndrome. When white people feel uneasy and uncomfortable around minorities (as outlined), they feel empowered, as if it's their duty vis-a-vis the Fugitive Slave Act of 1850, to call authorities to question the accused while the accusers justify their actions.
The revolving question: Where is the outrage? No one seems to care, as these actions primarily involve African-Americans.