Democratic thuggery turns off this voter
October 12, 2018 - 9:00 pm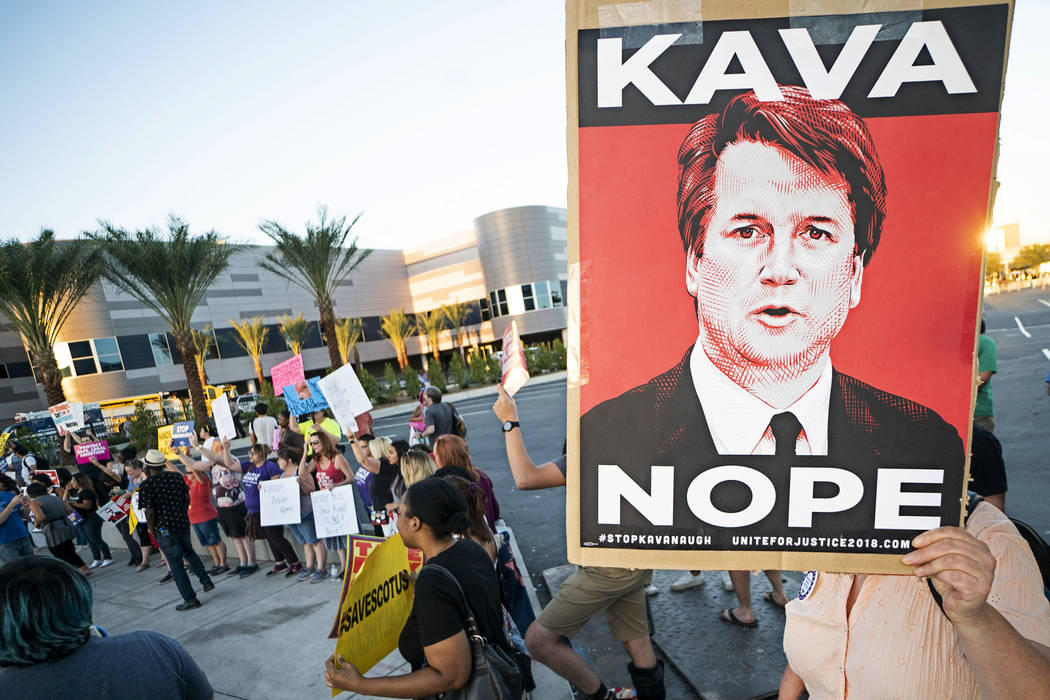 The Brett Kavanaugh fiasco is yet another example of how many Democrats have never learned one of life's most basic lessons: how to be a gracious loser. This trait is also critical if one wants to have a functional democracy. A smooth transition of power without the thuggery of the ugly protests being perpetrated by the left is essential to avoid evolving into a communist state.
The fact that some Democratic politicians actually publicly support these attacks on the personal lives and families of their opponents speaks volumes about their lack of morals. Similarly, the fact that more Democratic politicians haven't forcefully come forward denouncing these actions reveals that they don't care what means are used to justify their ends. This isn't what America is all about.
I'll happily vote against thuggery tactics in November.