Does Donald Trump know the words to the national anthem?
January 12, 2018 - 9:00 pm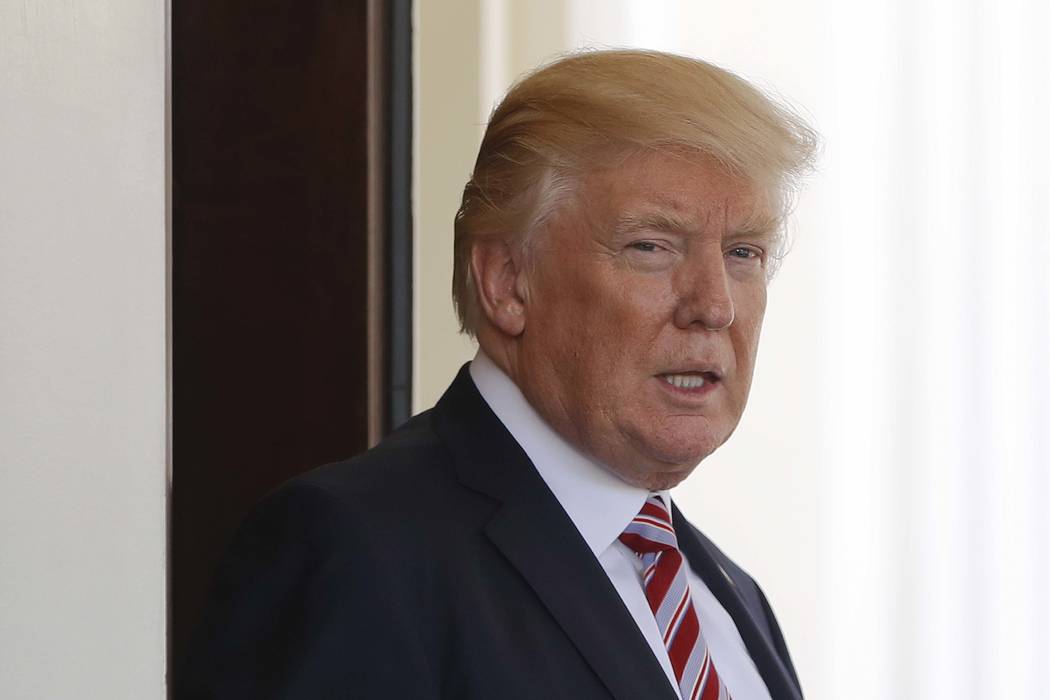 I suppose it was someone's idea in the White House to waltz the president, flanked by young men and women of the armed forces, onto the field of the college national championship game to show those nary-do-gooders of the NFL how to stand and respect our national anthem. One problem, the "smart" one should have brushed up on the words.
You didn't have to be an expert lip reader to see him struggle to keep his lips moving in unison with the song. A quick camera change saved him from what would have been the story of the day — that, just maybe, the big guy doesn't know the words to "The Star-Spangled Banner."
If true, choose your own words what that means to you. My suggestions include disgraceful, disrespectful and hypocritical. It doesn't take a "genius" to learn the song.