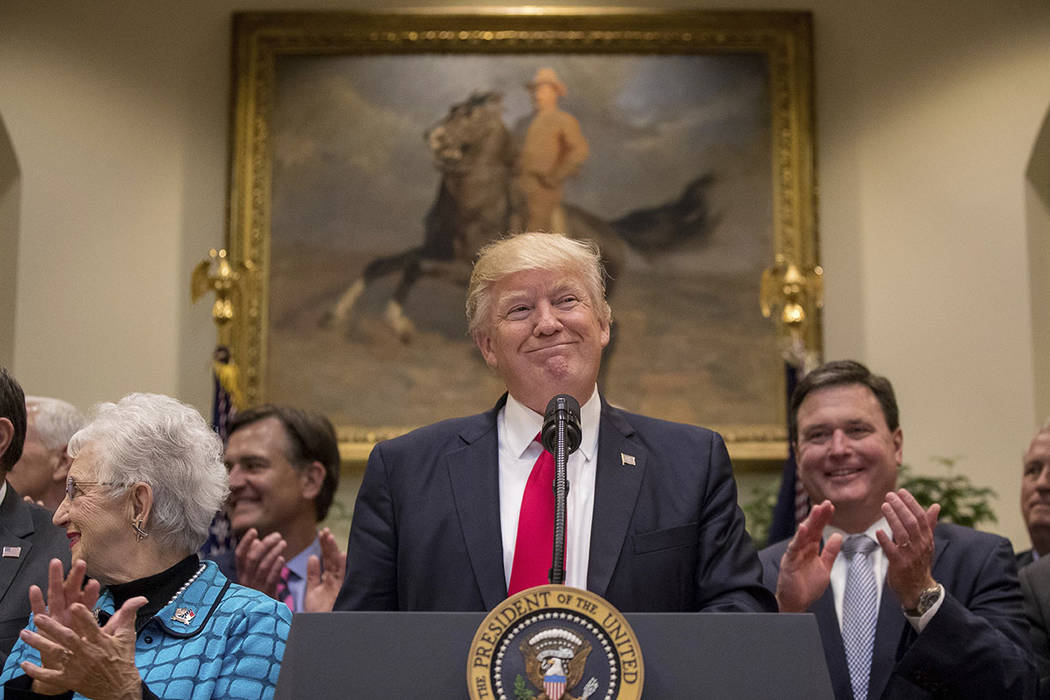 On Thursday, President Donald Trump asked why are we having all these people from "s—-hole" countries come here. He then suggested that the United States should instead bring in more people from countries such as Norway, whose prime minister he met Wednesday.
There is only one way to understand the president's comments. They are racist and white supremacist. They are an insult to the citizens of Nevada and the United States, regardless of where we can trace our ancestry. This was not "tough" talk. And there should not be any "whataboutism" from or attempts to downplay these remarks as mere "locker room talk."
These statements sow division and hate within the United States, weaken the United States in the eyes of our allies and embolden our enemies.
Members of the Nevada congressional delegation must publicly and strongly condemn the president's statements and, with the rest of Congress, censure the president. Anything less is an insult to the citizens of Nevada.
We are watching and listening. Do your jobs or we will replace you.