Exactly what are the NFL players protesting?
September 28, 2017 - 9:00 pm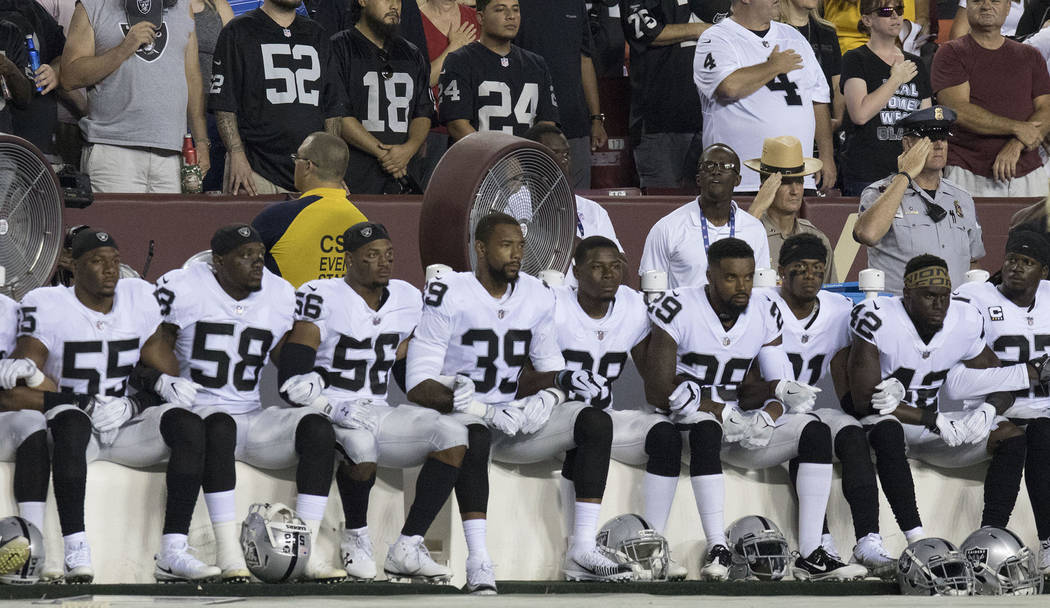 Along with most veterans, I respect the right of free speech and peaceful protest. That being said, I do not understand what the NFL players are protesting. I haven't heard any of them beyond Colin Kaepernick express why they were disrespecting their flag, country and those of us who fought and even died for their right to do so.
I do see a downside, however: NFL revenues are down and TV ratings are down. It seems to be causing distraction, disunity and ill feelings within many teams. Several NFL teams involved in these distractions lost games that they were favored to win.
Owners and coaches need to ask themselves if this little hissy fit by their players is worth the outcome, their bottom line and their careers. Just as the players have every right to protest, every American — including the commander in chief — has a right to call them out. I love the game, but I really do not love pampered, overpaid people disrespecting the national anthem, the American flag and all that they represent just because they can.