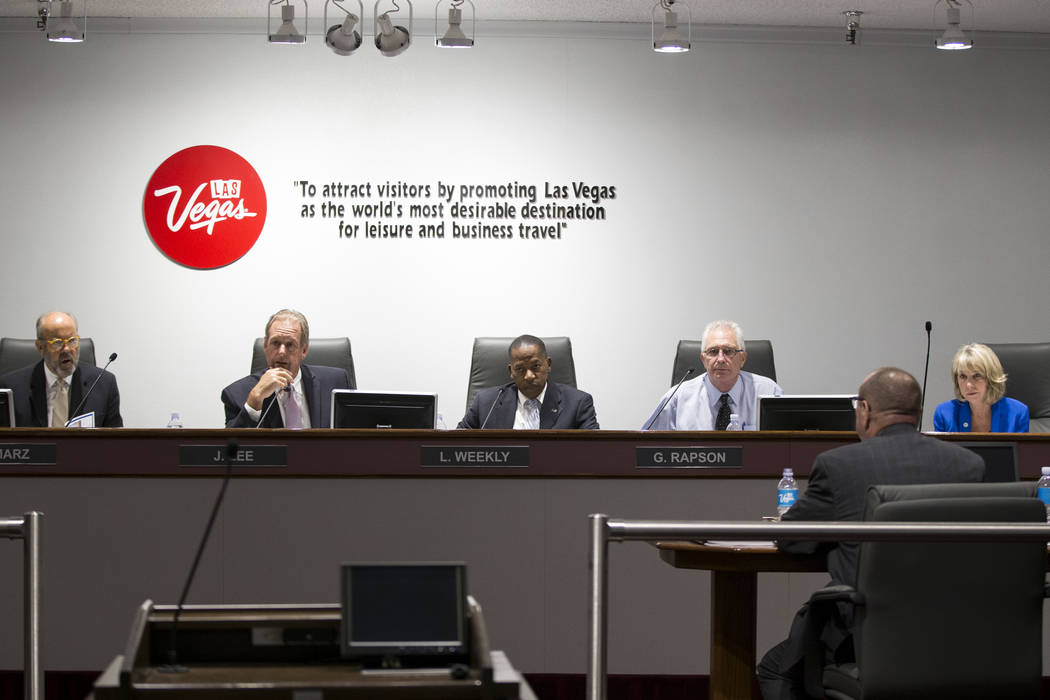 Why was Rossi Ralenkotter smiling on the Review-Journal's Aug. 15 front page? I believe it is because the CEO of the Las Vegas Convention and Visitors Authority received his three parachutes — gold, silver and platinum, worth $445K — plus a $400,000 annual pension.
These are eye-popping numbers that prove one thing: The good-old-boy/girl political network is alive and well in Nevada. It is like a giant sequoia tree root. You can never kill it. It goes on forever.
Ask yourself: Where have our lawmakers been hiding? They could restore sanity, yet remain silent when it comes to public-sector arrogance and rip-offs. Not to worry, though, it is onward to the next scandal.