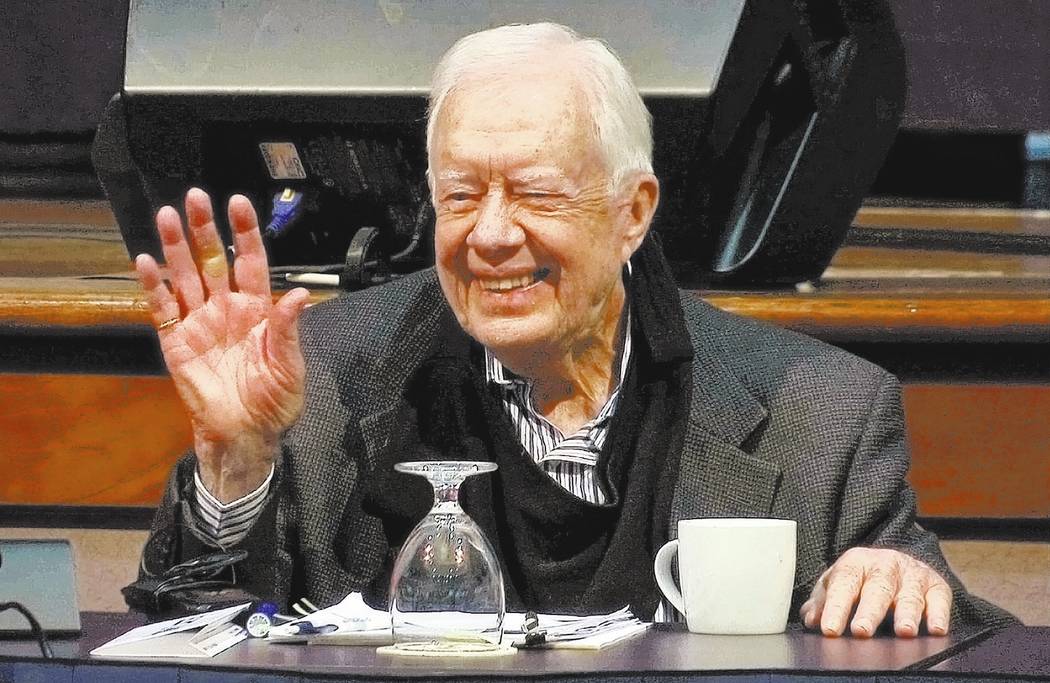 uman rights
I always am taken aback by the irony in former president Jimmy Carter's public and vocal embrace of human rights issues ("Carter wary of new U.S. human rights policies," Wednesday Review-Journal). Human rights were also a cornerstone of his presidency.
Now let's recall that it was during Carter's tenure as president that he and his administration formally turned a blind eye to the Khmer Rouge slaughter of as many as 3 million Cambodians; an event exceeded only by the Nazi extermination of Jewish people in terms of sheer numbers and horror. This was done to preserve our relations with the People's Republic of China, which supported the communist Khmer Rouge.
To add insult to injury, when Vietnam invaded Cambodia in 1979 to oust the Khmer Rouge finally ending the slaughter, the Carter administration actually condemned this action.
All the Habitat For Humanity homes and pontification on current American human rights policies can never outweigh Jimmy Carter's complicity in the Cambodian genocide and his abject personal human rights record.