Las Vegas Convention and Visitors Authority board personifies the good-old-boy network
August 19, 2018 - 9:00 pm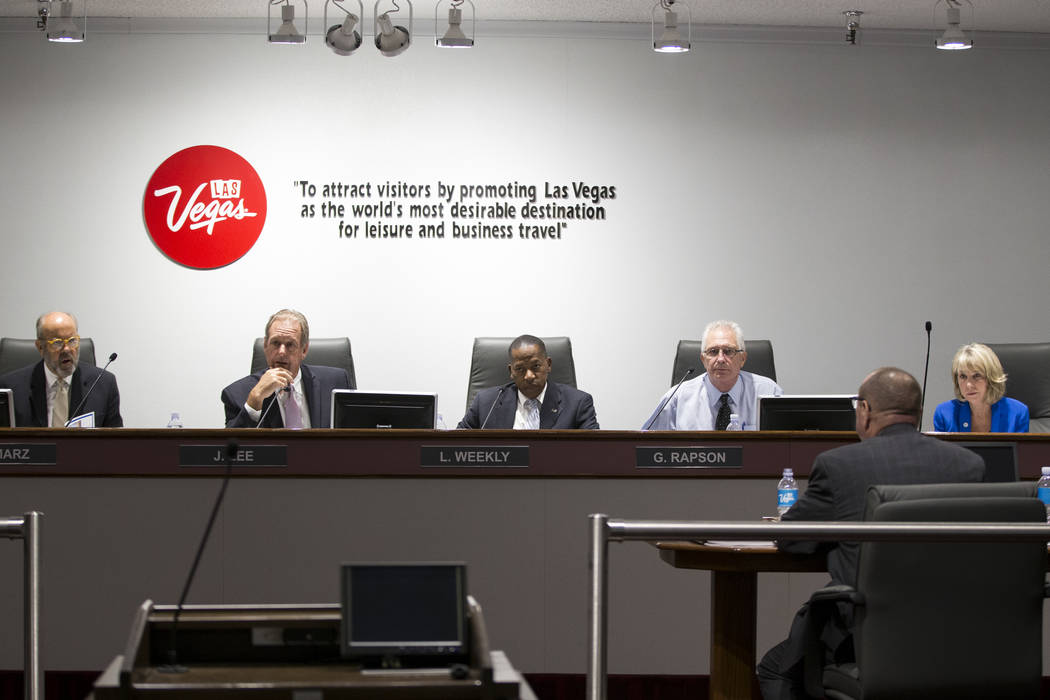 Did we really seriously doubt where this "golden parachute" deal would end (Wednesday Review-Journal)? Not given the blatant disregard for the public that the Las Vegas Convention and Visitors Authority board has shown. The good-old-boy network is alive and well.
According to the report, board members feel "it would cost too much" to follow up on the other missing $50,000 of airline gift cards. What other business would be allowed to sweep this sort of discrepancy under the rug? Try that with some missing inventory at your company and see where you get. Fired? Prosecuted?
It looks as if members of the LVCVA board just want this behind them before there is more investigation.