LETTER: Las Vegas Aces deserve more community support
September 27, 2023 - 9:01 pm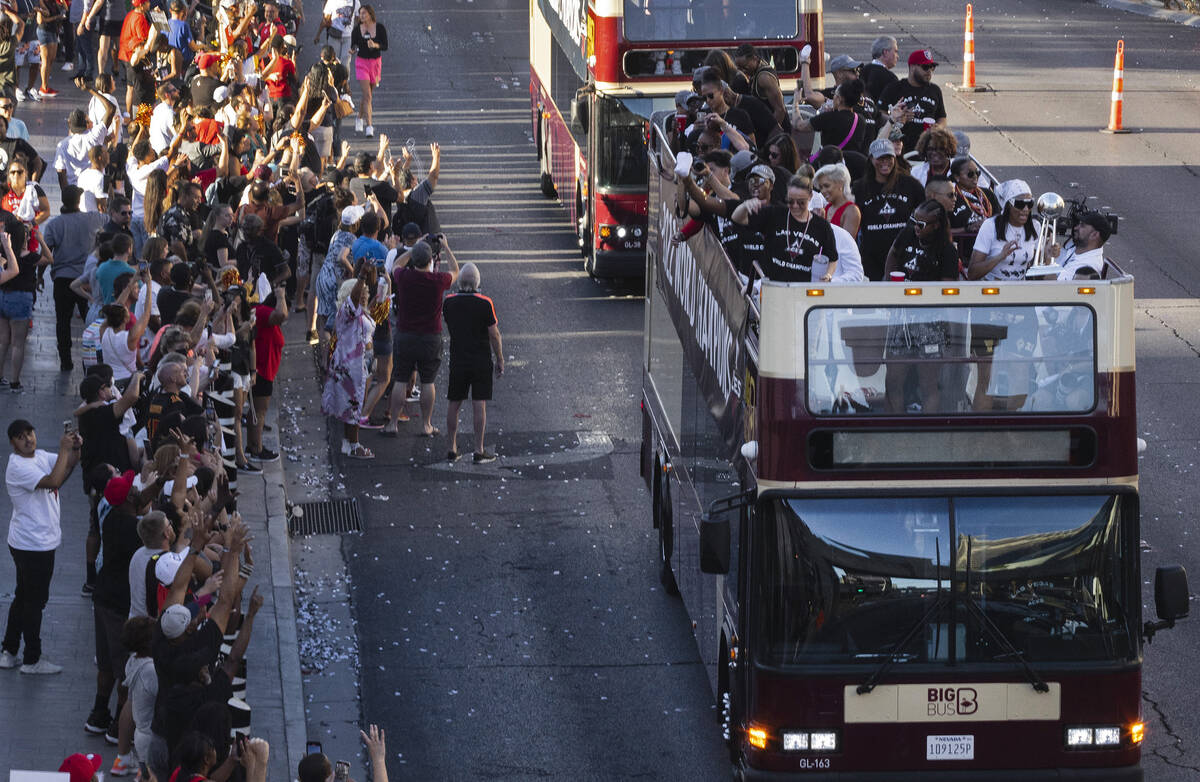 Where's the community support and spirit for the Las Vegas Aces?? They've begun their run to defend their World Champion title, but you wouldn't know it is as you drive around town. Where are the banners and the window signs of support? Four starters were WNBA All Stars and Coach Becky Hammon is in the Hall of Fame.
Maybe you're saying: Who cares? My response is that you've never seen a Chelsea Gray no-look pass, or an A'ja Wilson block or pump fake, or a Jackie Young three-pointer, or Kelsey Plum going hard in the paint.
WNBA viewership is up, game attendance is setting new records. We're at the beginning of what will be a classic rivalry between the Aces and New York.
These players work hard and don't get the dollars they deserve (that's a whole different letter). The least we can do is show them that we support them.