LETTER: Plenty of opposition to renaming McCarran International Airport after Harry Reid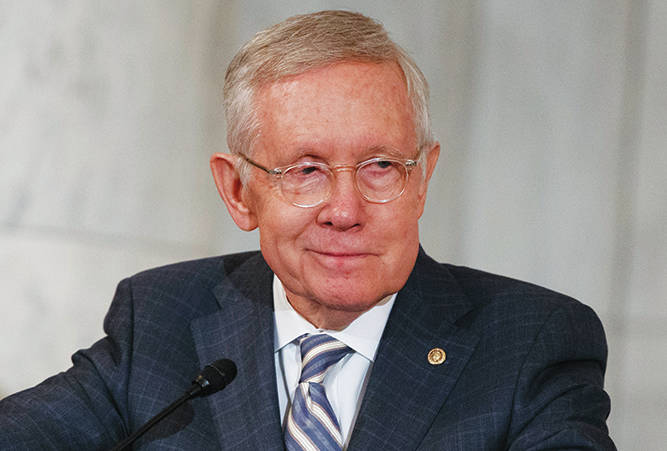 Sean Whaley's March 18 story made it appear that there is very little opposition to renaming of McCarran International Airport after Harry Reid. In fact, a very large number of citizens are opposed to the concept. I'm not sure how many appeared at the legislative hearing, but I know that many (including me) have expressed their views to legislators in emails.
First, state Sen. Tick Segerblom, D-Las Vegas, suggests that any costs would be paid by private donations. That ignores the collateral costs from the change. Modifications would have to be made to maps, websites and software.
No one could truly believe that taxpayers would not be on the hook for a substantial amount.
Second, disrespecting Pat McCarran for supposed racism and anti-Semitism totally discounts the good he did for Nevada in his 50 years of service. The allegations are not "fact" but are biased opinions by left-wing zealots.
Third, naming the airport after Harry Reid reflects by no means a majority sentiment. Mr. Whaley reports that supporters of the bill cited examples of how Reid "helped residents and his major accomplishments, such as stopping the construction of Yucca Mountain." The Yucca Mountain project is not universally opposed in Nevada — in fact, it could be a boon not just to Nevada but to the nation. But that is another debate.
Finally, the statement by Danny Thompson that, "This man has given his entire life to public service to the state of Nevada," begs the question of how he could have become a multi-millionaire while never making more than public service salaries. Just lucky, I guess.
Maybe he could provide a substantial private donation to the name change, if it ever occurs.