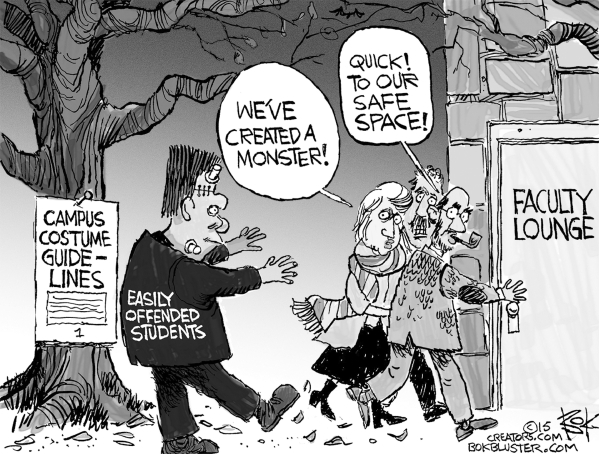 Rail will fail
The Nevada section of the Nov. 4 Review-Journal had a report about high-speed rail, explaining "XpressWest draws nominal competition," then explaining that "neither of the underdog competitors qualify based on the requirements of the legislation." Why is a meeting being held if the competition to XPressWest doesn't meet specifications?
Some portions of the "unqualified" competitors' plans were intriguing, such as the use of "retired" aircraft fuselages as rail passenger cars and involving UNLV and UNR graduate students in the design of specific portions of the rail infrastructure and service. What an opportunity for input from the best fresh minds available, and for recycling useable, although no longer airworthy, airliners. Conservationists should love this!
But apparently these competitors won't get a chance to participate. Perhaps efforts could be more effectively devoted to correcting the people and material transportation systems we presently have in place. Fix the broken before adding new.
I have neither read nor heard a lot of clamoring for passenger rail service to Las Vegas during the past 18 years. The railroad industry has failed to keep abreast of material movement, and the trucking industry has succeeded. As a result of these events, our highways are packed with trucks and our passenger cars must compete with freight haulers for space on ever-diminishing roadways while the railroads have freight trains that look like something from a Third-World country creeping through our countryside. It is hard to believe that most of the freight hauled in trucks on our congested highways couldn't be more efficiently carried by technologically modern railroads.
Americans want to travel by automobile, and efforts to dissuade them from doing so are doomed. In my opinion, those who want to travel by commercial carrier will choose a 500 mph airplane over a 250 mph passenger train every time. I fear that any high-speed rail project will prove to be a losing boondoggle. And guess who will eventually get to pick up the tab for it.
Kenneth F. Hines
Las Vegas
Appellate court
Once again the voters and taxpayers of Nevada have been duped though false promises.
Last year's state ballot Question 1 on whether an appellate court should be established was supported by a group called "Vote Yes Question 1." One of the reasons this group gave for supporting the establishment of an appellate court was, "A new court of appeals would be housed in existing courtrooms and offices in northern and southern Nevada. No additional courthouse construction is needed to establish a court of appeals. The resulting fiscal impact is minimal to the state's General Fund." I also recall similar statements being made by other supporters of the measure including the Review-Journal and the Nevada Supreme Court chief justice.
Yet here we are, one year later, with a headline in the Oct. 28 Review-Journal announcing the ceremonial groundbreaking for a new building to house the Nevada Supreme Court and appellate court, which is apparently going to be built with "minimal" impact to the state's general fund. Good luck with that.
Robert James
Las Vegas
Dirty Elfman
I'm a longtime reader of Doug Elfman's columns. I have always enjoyed his tone and the insider bits he shares with his audience. I am not necessarily a fan of Britney Spears. What I do know about her is from tabloid TV shows, the National Enquirer blasting her shaved head and the story of her breakdown.
That said, I honestly feel the tone of Mr. Elfman's Thursday online column about her should be considered a valid reason Ms. Spears does not mingle with the "dirty masses."
I have never seen her perform and have no desire to. But I do respect that since she was a young girl she has worked very hard to be a superstar. It's very easy to sit back and judge the personal failings of superstars. There was no reason for Mr. Elfman to be so nasty in this article. No one, including Ms. Spears, needs Mr. Elfman to remind us that she had a breakdown and her dad needed to step in. No purpose was served by bringing that up. It was malicious and mean-spirited. Shame on Mr. Elfman.
Jane Goldberg
Las Vegas