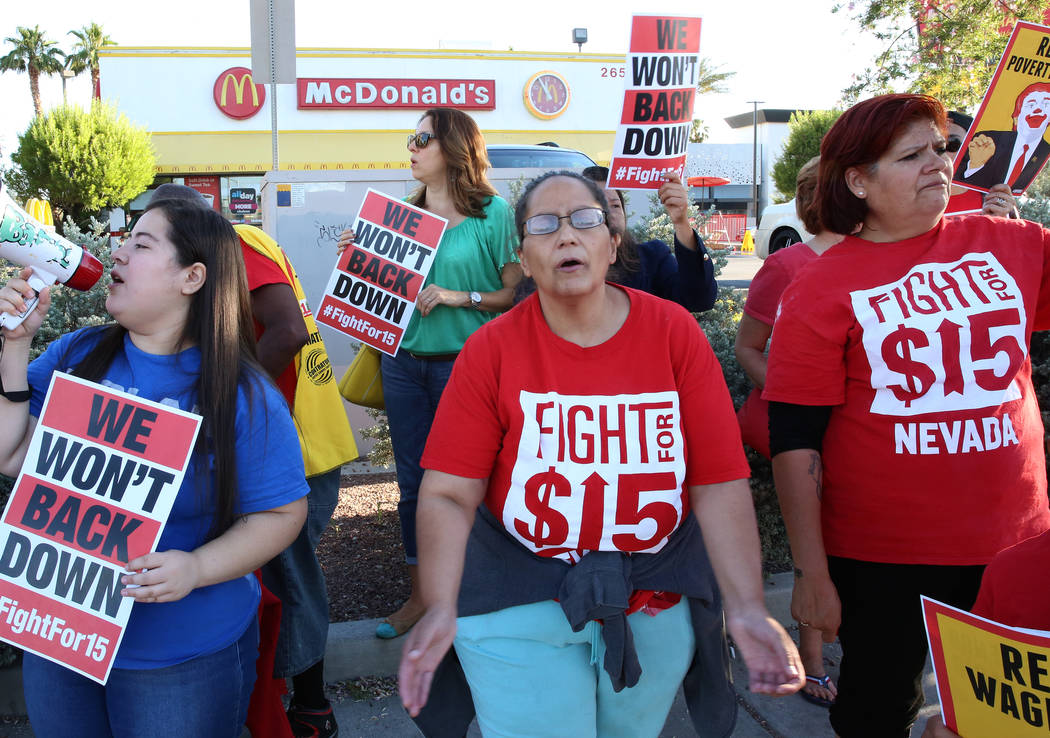 This past session, the Nevada Legislature passed a modest increase in the minimum wage that Gov. Brian Sandoval vetoed. He worried that a minimum wage hike would hurt small Nevada businesses.
But the greatest threats to small local businesses are giant out-of-state mega-corporations. Let's take "Mega-Lo-Mart" as a hypothetical example.
In part because they pay low wages and offer next-to-no benefits, Mega-Lo-Mart and its ilk are able to price goods below what local businesses can afford to charge, destroying small businesses in Nevada (and everywhere else). At the same time, because there is no requirement that they they pay their Nevada employees a livable minimum wage, many workers must obtain welfare benefits to survive, another drain on the Nevada economy. And Mega-Lo-Mart employees don't make enough money to spend in local businesses. Mega-Lo-Mart's excessive profits, made possible by these tactics, benefit its shareholders, who do not include Nevada small businesses.
The net effect is that the lack of a livable minimum wage enables corporations headquartered elsewhere to suck money out of the state, harming Nevada small businesses and all Nevadans. Every state that has raised its minimum wage has seen economic growth as a result. Nevada needs to join them.