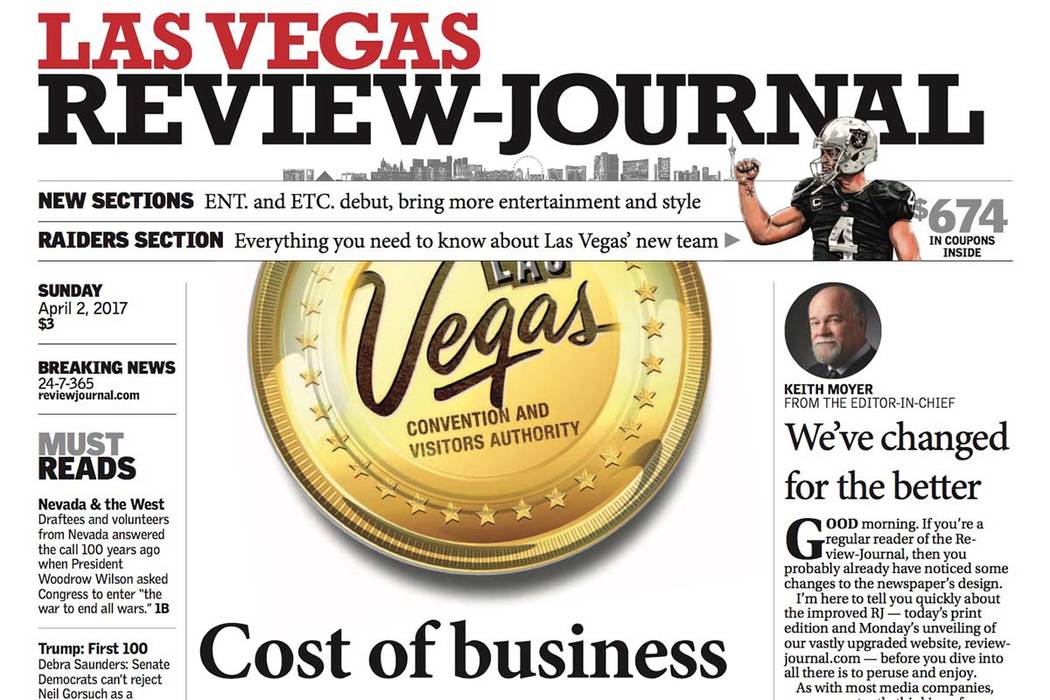 Love the look
I want to congratulate the ownership, management and all the folks at the Review-Journal on the new look of the paper. It is outstanding. More readable, easier to locate interesting items such as the weather and better placement of ads.
I also want to especially congratulate Review-Journal journalists Arthur Kane, Brian Joseph and Jeff German on the remarkable Sunday article exposing the Las Vegas Convention and Visitors Authority.
The exposé detailed what could be considered financial corruption, including the immoral use of taxpayer funds, the extraordinary use of alcohol and lavish spending for restaurant meetings. The credit card abuse is mind numbing.
The convention authority has become a major embarrassment for every resident of Clark County as well as their enablers, the county commission.