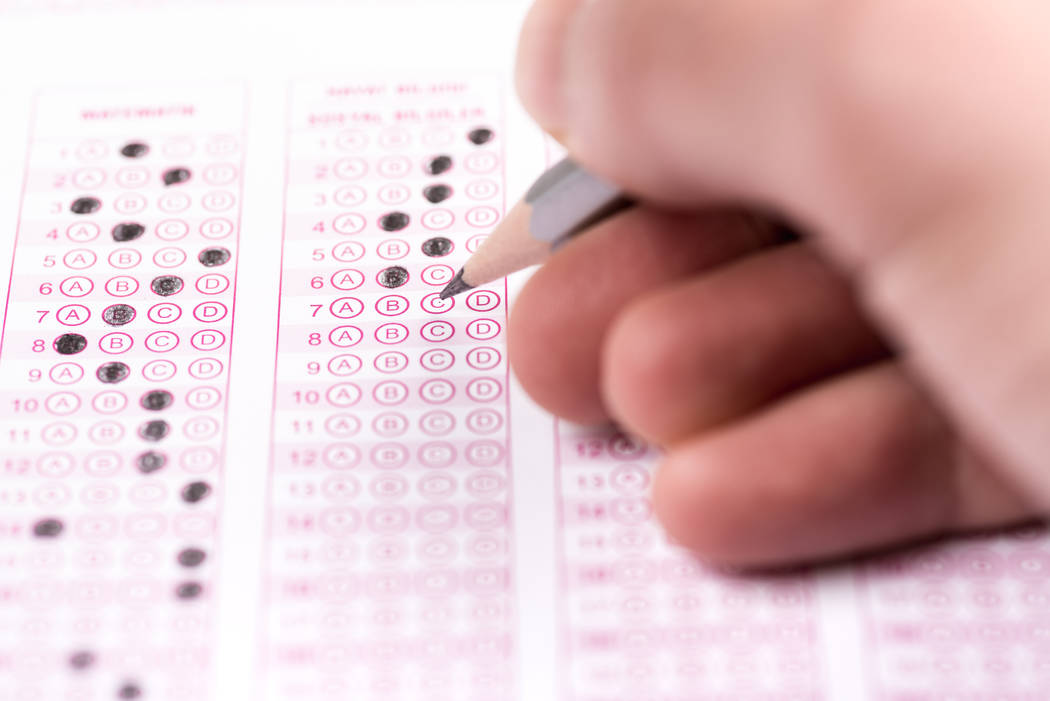 As I read Mr. Victor Joecks' May 11 article, "How much CCSD teachers make will shock you," I couldn't help but notice quite a few logical fallacies. I would, however, like to point out one area where I believe Mr. Joecks' argument is flawed.
Mr. Joecks writes, "Most teachers are contractually obligated to work just 1,264 hours a year, excluding their lunch break," and that "teachers get' daily preparation periods during the student day.' In elementary schools, teachers get 250 minutes a week for preparation time." Mr. Joecks then follows with the suggestion that "the easiest way to increase student achievement is to ensure teachers do more teaching."
I would like to ask Mr. Joecks how much time it took him to write his 616-word column. Assuming that Mr. Joecks can type 50 words a minute, this article took roughly 13 minutes to type. If Mr. Joecks can suggest that teachers should do more teaching as opposed to planning, then cannot we the readers of the R-J expect Mr. Joecks to produce more than three or four articles a week that take 13 minutes each to type?
Every professional needs time to prepare to do his or her job well. Most network news anchors appear on television for only 30 minutes, including the commercials. But most of us understand that to produce those 30 minutes requires many hours of preparation. Conversely, I guess a professional such as Mr. Joecks needs no time prepare his 13-minute articles.