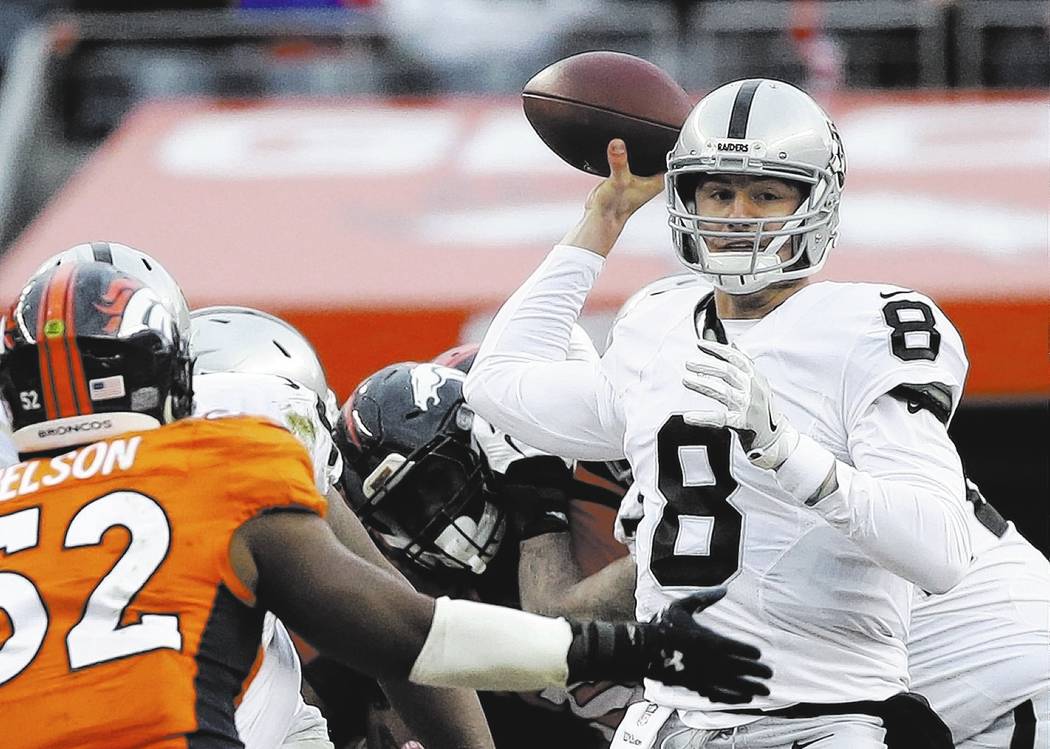 In his recent letter to the Review-Journal, Miguel Reyes-Cuerva was telling the truth when he said he was "not much of a football fan." Being loud, wild and obnoxious is all part of rooting one's team to victory. Witness fans wearing fake cheese wedges.
I am sick and tired of people putting this "gangsta" image on the Raiders. Does Derek Carr look like a gangster? How about Amari Cooper? I held season tickets during their Los Angeles tenure, tailgating in a parking lot in south central LA every game day. My fellow tailgaters were doctors, lawyers, small-business owners, first responders and a couple of actors thrown in. Not once in all those years did I ever feel threatened.
I am a 72-year-old grandmother who loves this team and cannot wait to duplicate the game-day experience here. Being a world-class city comes with its own set of problems, but I'd much prefer that to living in a dusty little desert town. Perhaps Mr. Reyes-Cuerva would prefer residing in Tonopah?