Reader not moved by the sage of Cecilia Gomez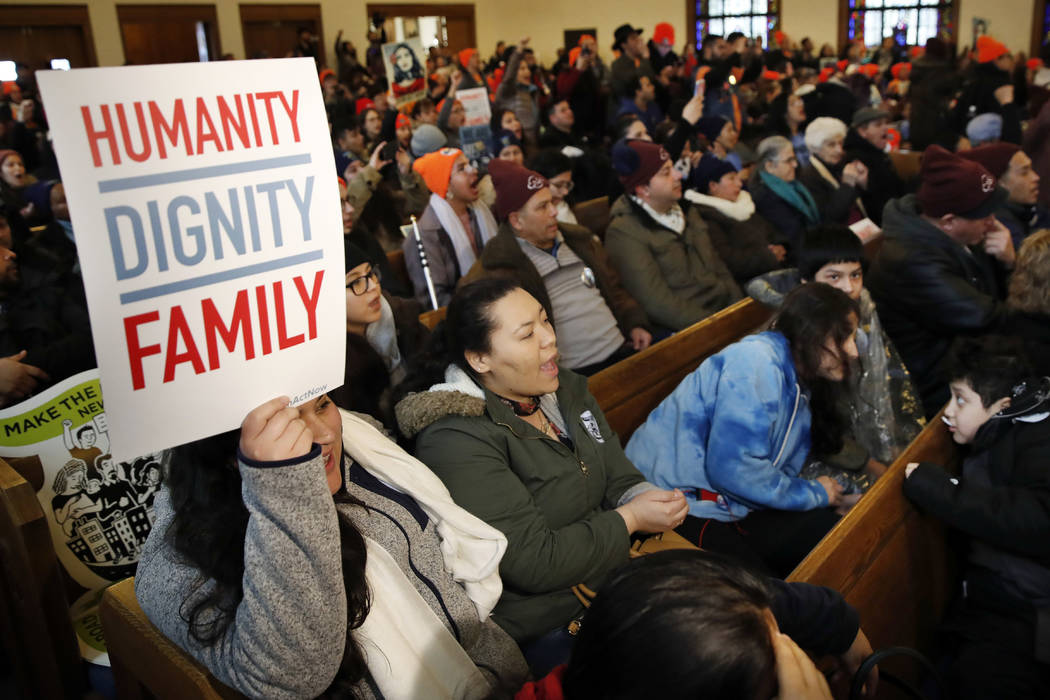 Cecilia Gomez went to an immigration office on March 27 (April 6 Review-Journal). She was hoping to have an interview that would bring her closer to gaining permanent residency. Instead, she was apprehended by ICE officers. While being processed for deportation, she says she was assaulted by an ICE agent and injured. Then, apparently, community organizations intervened on her behalf and she was eventually released.
Ms. Gomez says she was treated very badly. In her words she was humiliated, mocked and stripped of her humanity. Sounds to me like a lawsuit coming with her potentially winning millions of dollars from some government entity. At which time she would surely become a very wealthy illegal immigrant.
At the same time, I think she should have expected things could get rough after you've broken into a foreign country.
But here's the kicker. She delivered her lengthy statement in Spanish. One of her sons had to interpret her words in English. So Cecilia Gomez has illegally been in the United States for more than 20 years hoping some day to become an American citizen … and she still hasn't learned English. That's what I call assimilation.