Review-Journal investigative team deserves credit for shining light on the Las Vegas Convention and Visitors Authority
September 1, 2017 - 9:00 pm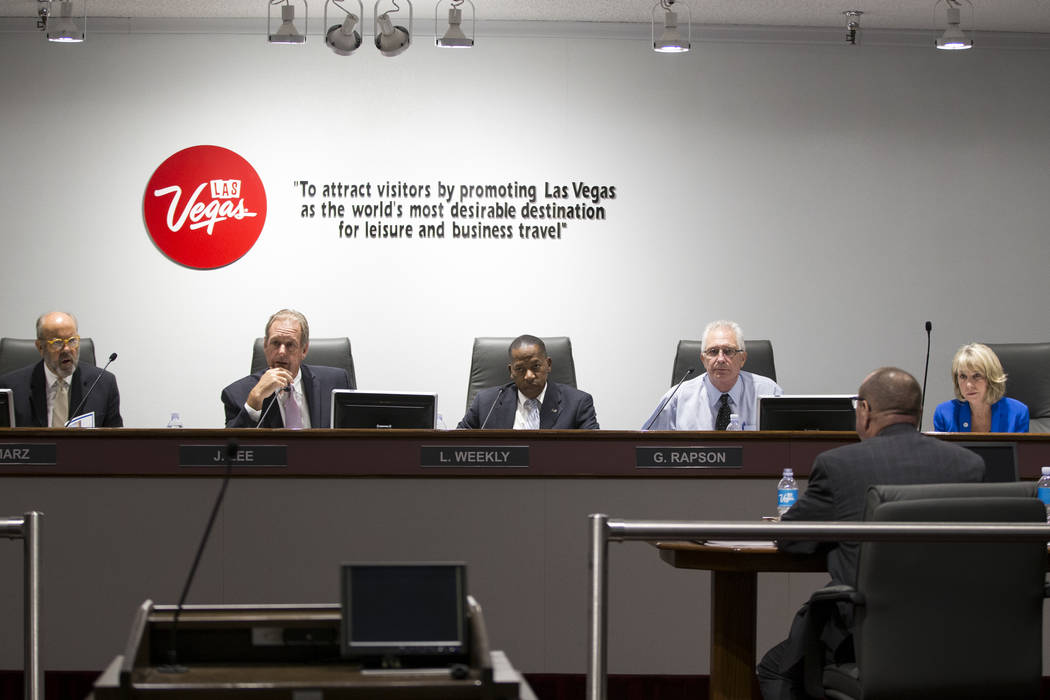 My thanks to the Review-Journal and its investigative reporters for their series of articles finally putting the Las Vegas Swamp — aka the Las Vegas Convention and Visitors Authority — on the radar screen.
I have no idea when the authority's lack of concern for tourist/taxpayer money began, but I noticed it circa 2004. At that time, the compensation committee, chaired by then-Mayor Oscar Goodman, approved $66,000 in payouts to outgoing president Manny Cortez. This was to ensure that Mr. Cortez would receive 90 percent of his $240,000 plus salary in retirement. Wasn't that a truly benevolent act? Government employees taking good care of government employees, with other people's money.
It is obvious that the swamp has been operating for at least 13 years without any effective oversight. The result: mismanagement flourished. Is there a solution for this problem? I think not. The local elected officials who rotate to these positions have offered no solution. The Legislature, which could effect change, has been silent for decades.
In my view, despite the important information brought to light by the RJ and the pending results of the accounting firm hired to evaluate spending procedures, the Swamp will likely prevail. No changes will be made and lip service will continue. How can it be any other way?