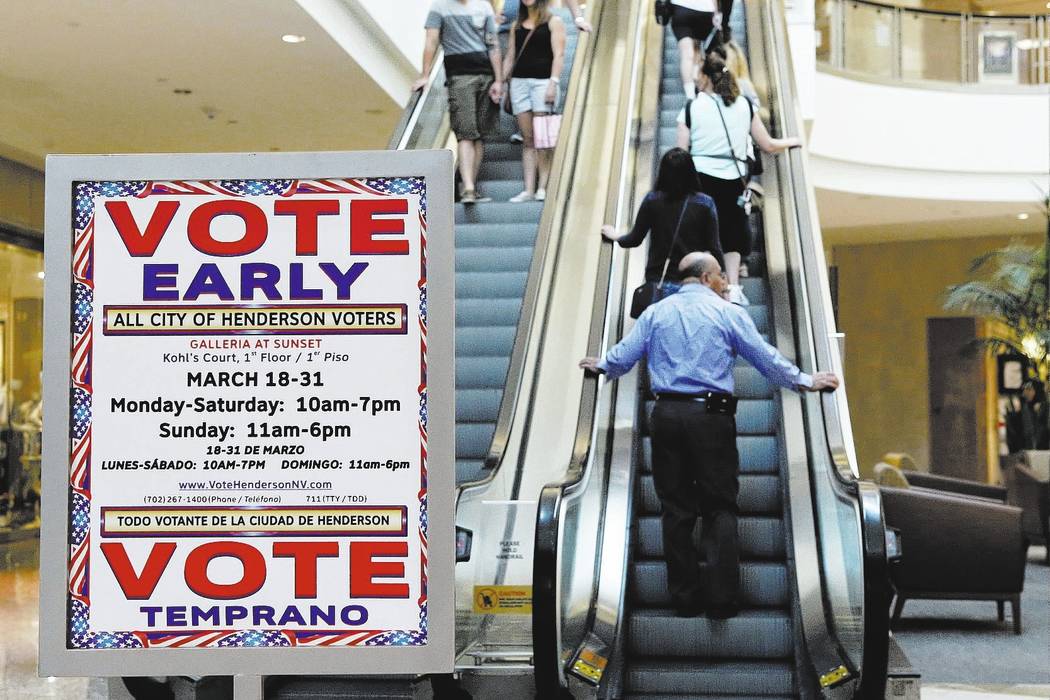 Your June 18 story, "Low voter turnout in Clark County municipal elections puzzles officials," is misleading. It cites single-digit voter turnout in the recent municipal elections as evidence that the cities should sync elections with the county. Buried deep inside the article, however, is the little tidbit that "turnout figures take into account all registered voters," whether they are eligible to vote in a particular municipal election or not. What kind of sense does that make?
A true sense of voter turnout (i.e. voter participation) would be the percentage of eligible voters who showed up for a particular election, not the percentage of voters in the entire electorate (regardless of whether or not they could vote in that particular election).
It is rather disingenuous to say, "Four cities paid Clark County hundreds of thousands of dollars to run municipal elections this year — and less than 10 percent of the electorate participated." Because that's not necessarily true — and, again, is misleading.