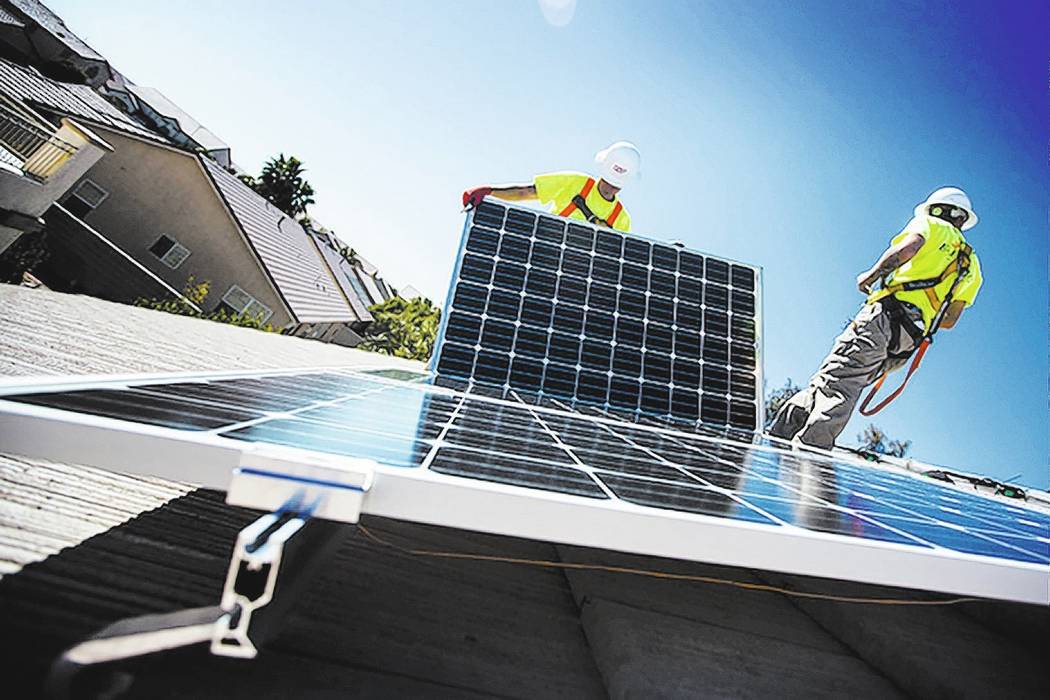 In his recent letter, "Solar subsidies," Richard Rychtarik argues against solar without facts. In his conclusion, he says we should let everyone "benefit from large-scale solar, either locally installed or purchased wholesale for far less per kilowatt hours." What about NV Energy's 2015 contract with the 110-megawatt Crescent Dunes plant to purchase solar energy at 13.5 cents per kilowatt hour, more than 2.5 cents more than we pay today (Review-Journal editorial, Feb. 25, 2016)? NV Energy agreed to purchase 100 percent of Crescent Dunes output for 25 years at more than twice the rate of gas power generated electricity. Some benefit.
In contrast, NV Energy credits my excess energy at 10.874 cents per kilowatt hour (January 2017 bill), more than 2.5 cents less than the Crescent Dunes price. Obeying the laws of physics, my excess energy takes the path of least resistance and travels to my neighbors' houses — energy billed to them as if NV Energy did supply it.
Regarding subsidies, I point out that Congress instituted federal rebates to encourage private solar systems. The Nevada Legislature did the same with our state rebates (which are not paid by non-solar customers in their NV Energy bills). Both governments knowingly promote the move to green energy sources.
Federal electric/hybrid car rebates are in place for similar reasons, but these cars still require an energy source to recharge batteries, and hybrids still emit noxious fumes. Once a solar panel is manufactured and installed, it has zero carbon footprint, making it a better climate change subsidy than cars. It also aids NV Energy in reaching the legislative mandates for 25 percent renewable energy sources by 2025 without so much new construction.