The Trump economy is booming
December 19, 2017 - 9:00 pm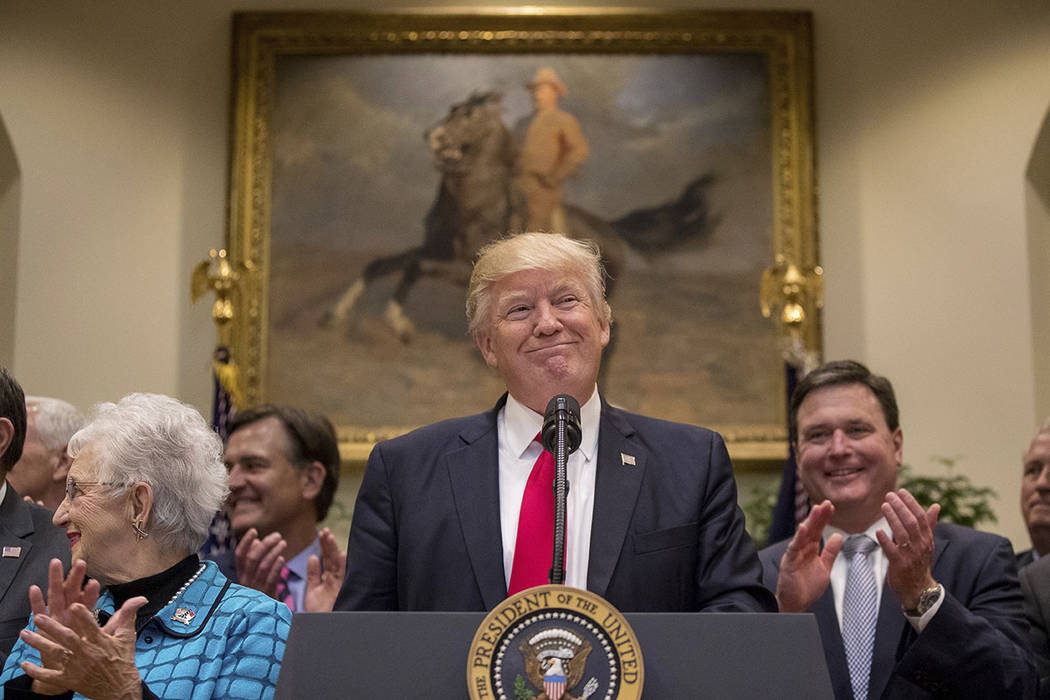 Despite the efforts of the liberal media to sabotage the incoming administration, the Trump agenda has had a major positive impact on the economy. We've had $6 trillion added to the stock market value (affects 401(k) values), public optimism is at a 17-year high and economic growth hit 3.3 percent last quarter compared to anemic 1.5 percent growth through the Obama years.
Sen. Dean Heller and Rep. Mark Amodei should be applauded for their support of the tax cuts. The criticism from the Democrats about more than $1 trillion-plus being added to national debt over 10 years conveniently forgets the $10 trillion accrued in eight years of mismanagement under the Obama administration.
In addition, the $1 trillion-plus figure is based on a static evaluation of the tax plan, meaning it considers only the reduction in tax revenues, not the growing economy or the effects of people moving from unemployment to the work force. At 5 percent growth, up to $10 trillion would be added to the economy over 10 years.
President Donald Trump is beginning to reduce the unnecessary regulations which are costing the economy $2 trillion a year. Congress needs to rein in spending to balance the budget.