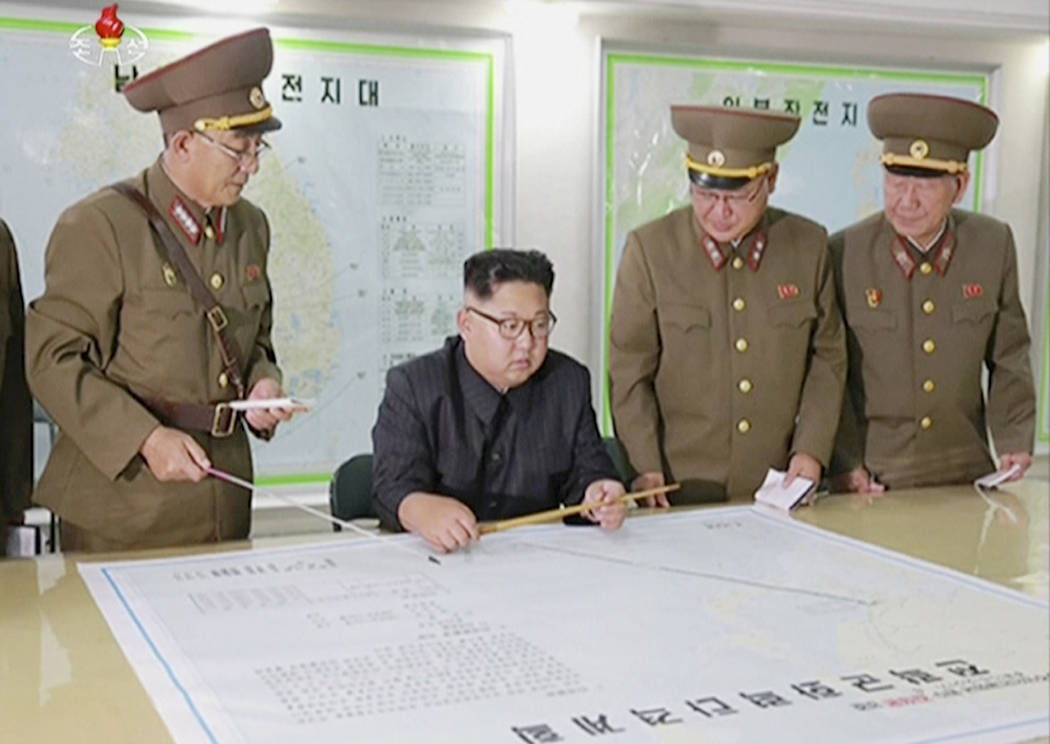 The plot thickens: Kim Jong Un knows how to play America. He explodes missiles and America quivers. That shows Kim who's boss. Sanctions on North Korea are worthless because Kim always will live well. North Korean people are used to abject poverty. Kim knows North Korea can be vaporized overnight.
Please listen to the distaff side for the remedy. Invite Kim and Chinese President Xi Jinping to America for a vis-à-vis at the White House (wine and dine) with President Donald Trump to discuss the problem. Leaders of Japan, China and South Korea already visited. Don't play spite with Kim.
Kim will then and only then get what he wants: respect and recognition as a credible world leader.
Continuing on America's current path, we should not expect different results. Perhaps worse?