UNLV football players will forever remember their game at Ohio State
September 28, 2017 - 9:00 pm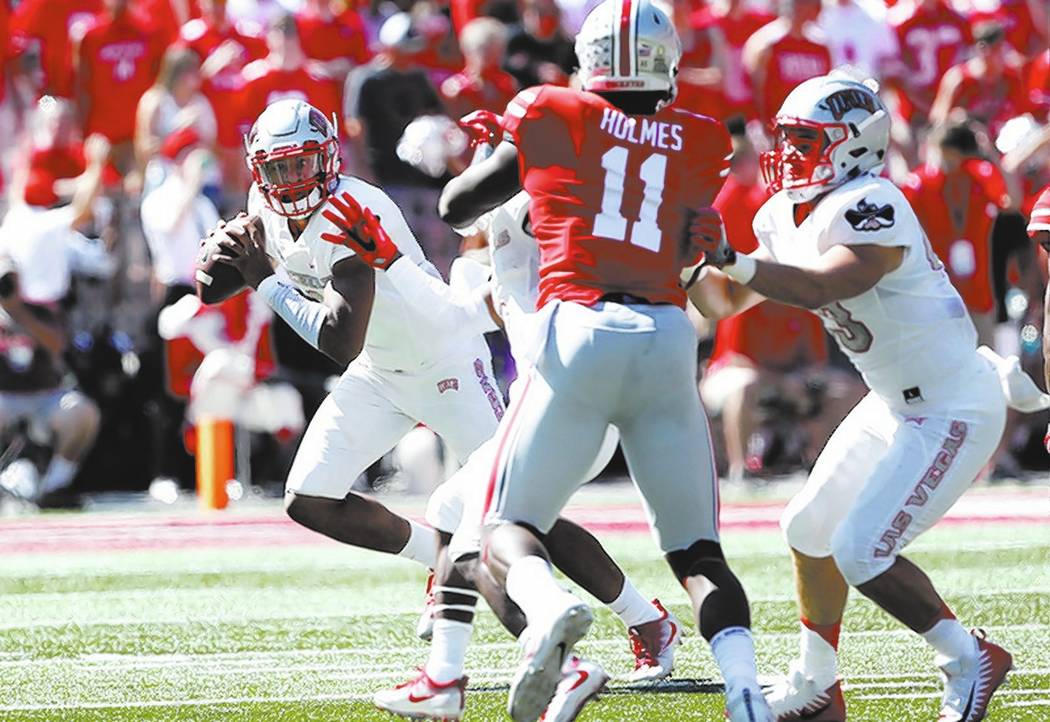 In response to Ed Graney's Sunday column, "For UNLV, playing Buckeyes sordid tale of sacrificial lamb": To say UNLV's recent game at Ohio State wasn't "reality" for the Rebels is the statement of a clueless nonathlete.
I watched as our boys played their butts off for 60 minutes in front of 106,000 Ohio State fans. We in Las Vegas are extremely proud of the UNLV program. As an athlete, you always want to play against the best. Given the chance, every player on the UNLV roster would play OSU again this week. Just as important was the recruiting aspect of playing against a Top 10 team every year.
The Ohio State game is one the players will remember for the rest of their lives. One day Javin White will be telling his kids about the 65-yard pick-six he had vs. Ohio St. That is reality, Mr. Graney.