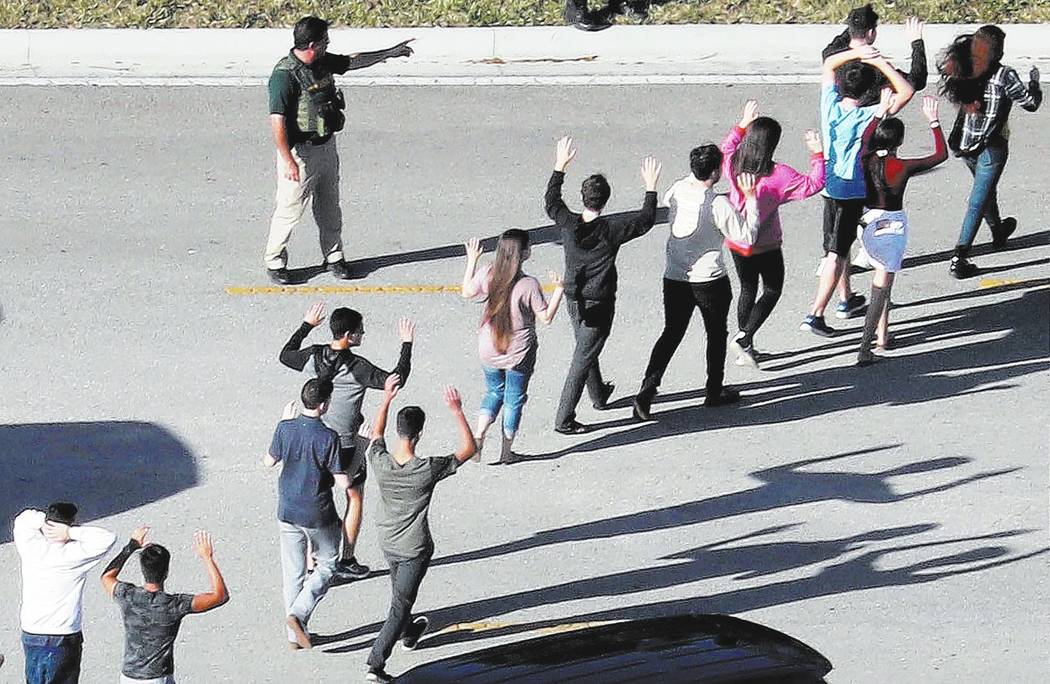 My 21-year-old daughter is a special-needs student at Palo Verde High School. The school shootings taking place in our country rock all parents to their core. Last week, a student was arrested at Palo Verde for bringing a gun on campus. This event made me think not only about the lockdown training our kids get at school, but also how prepared the police are during an active shooter situation where kids with disabilities are present.
Children with disabilities are a greater target during an active shooter situation. Most could not remain silent for hours waiting for the police to clear the school. In my daughter's case, she would be more likely to run toward a police officer to give him a hug than she would be to follow multi-step directions. I worry that she won't want to leave her backpack behind and how a policeman who isn't used to working with kids with intellectual disabilities and autism would react to her being noncompliant.
Asking a typical teenager to cope under the pressure of having an active shooter on campus is hard to imagine. Asking kids with disabilities to react quickly and run in line with their hands in the air might be more difficult than any of us could comprehend.
To avoid any additional disasters, I am asking for our local law enforcement and first responders to be trained in dealing with people with disabilities and how these students might react during an active shooter situation. I'm asking for all of us to be proactive.
Perhaps the first step would be for law enforcement to visit these special-needs classrooms and meet the kids. Talk to them about what law enforcement needs from them and answer their questions. Maybe having law enforcement in the classroom during a drill would be a great teaching tool for them, the students and school personnel. It's the only way to protect our kids from any additional tragedies.