NEVADA VIEWS: Don't pay Congress during a government shutdown
September 23, 2023 - 9:00 pm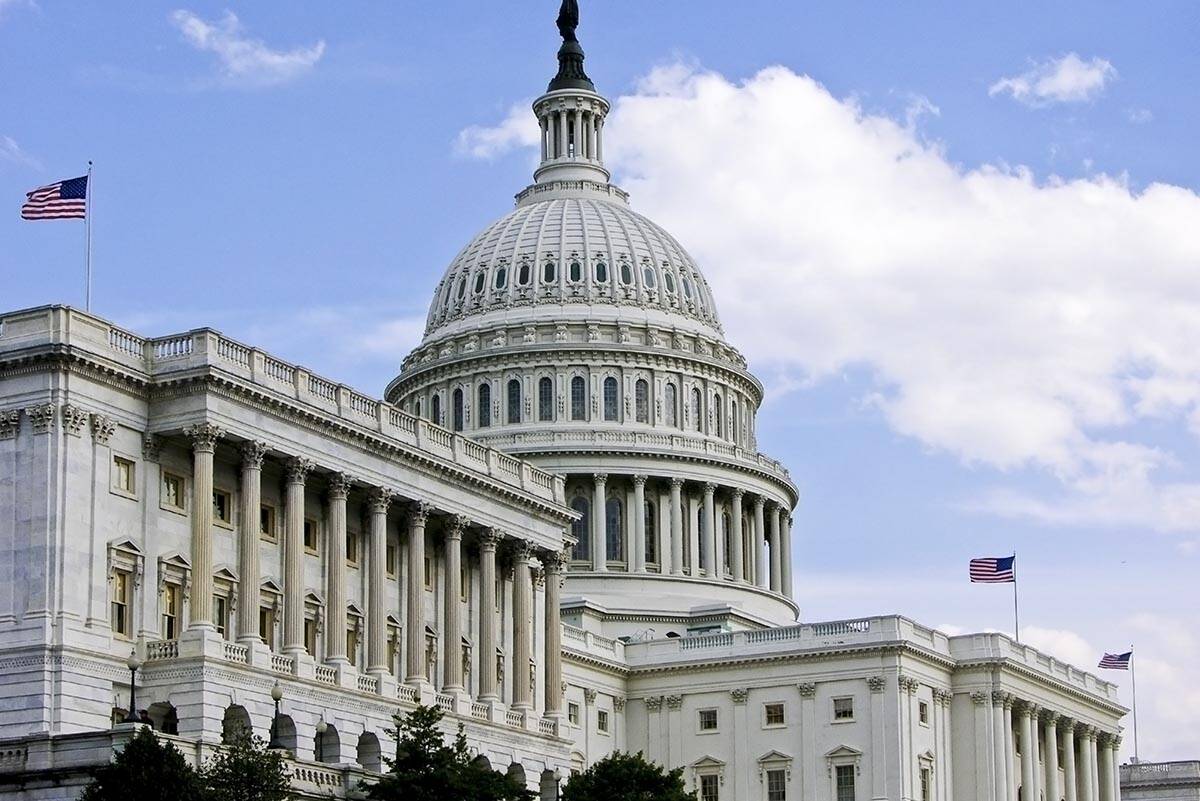 Nevadans are guided by a strong work ethic, and the hard-working people of our state are the ones who power our state's economy. At the most basic level, we believe, as Nevadans, that if you don't show up to do the job you were hired to do, you shouldn't get paid. No matter who you are or where you work. It's simple.
I'm fighting to bring these common-sense Nevada values to Congress.
As talk of a possible government shutdown has grown over the past few weeks, it's clear some extreme members of Congress have forgotten the people they serve and how much a shutdown would hurt our economy and our country. Keeping the government open by working in a bipartisan way to pass responsible government funding is one of the most basic jobs for federal lawmakers. Yet some politicians in Washington have forgotten that simple proposition. It's time we make sure they understand what is at stake.
A shutdown would derail our ability to deliver for Nevadans. As families continue to feel the squeeze of high prices on essentials such as gasoline and rent, a shutdown is the exact opposite of what our state needs. It would hinder economic growth and lead to higher unemployment. More than 16,000 Nevadans who are employees of the federal government could be furloughed. It would also likely upend travel across the country — a key industry for Nevada. Airport travelers could see major disruptions and delays, which would lead to a steep decrease in tourism dollars coming to our state.
A shutdown would also negatively impact small businesses, which make up more than 99 percent of all businesses in Nevada, by taking away access to critical federal support such as loans and resources from the U.S. Small Business Administration. This can mean the difference between a small business making payroll or not.
For our veterans and Nevadans relying on federal assistance, a shutdown would take away much-needed programs. The call centers from the U.S. Department of Veterans Affairs that veterans rely on for help would go offline, and veteran benefit contact services would be unavailable. Applications for federal home loans would also be halted, impacting Nevadans who are trying to purchase a house. And Nevada seniors could face significant delays in applying for new Social Security benefits or replacing Social Security cards.
It's clear we need to prevent a shutdown. And that's why I'm renewing my push to clean up Washington by making sure members of Congress are held accountable in the same way that Nevada workers are: If they don't do their jobs and pass a budget on time to prevent a shutdown, then no Washington official should receive a paycheck. It's simple.
I helped introduce the No Budget, No Pay Act with Republicans and Democrats to hold Washington lawmakers accountable for their actions, promote greater fiscal responsibility and help fix the inaction and dysfunction.
If a shutdown occurs, our bipartisan legislation will prevent federal lawmakers from receiving a single cent of their taxpayer-funded paycheck until they do their jobs, pass a budget and open our government. The legislation would also prohibit any back-pay or attempts to make up for politicians missing paychecks because of inaction in Congress.
This common-sense legislation will hold elected officials accountable and, I hope, restore some sanity and fiscal responsibility in Washington. This way, we can prevent future shutdowns and stop the gridlock. We should be focused on working together to get things done for hard-working families, and our bipartisan solution will help. Congress should pass it without delay.
Jacky Rosen, a Democrat, represents Nevada in the U.S. Senate.