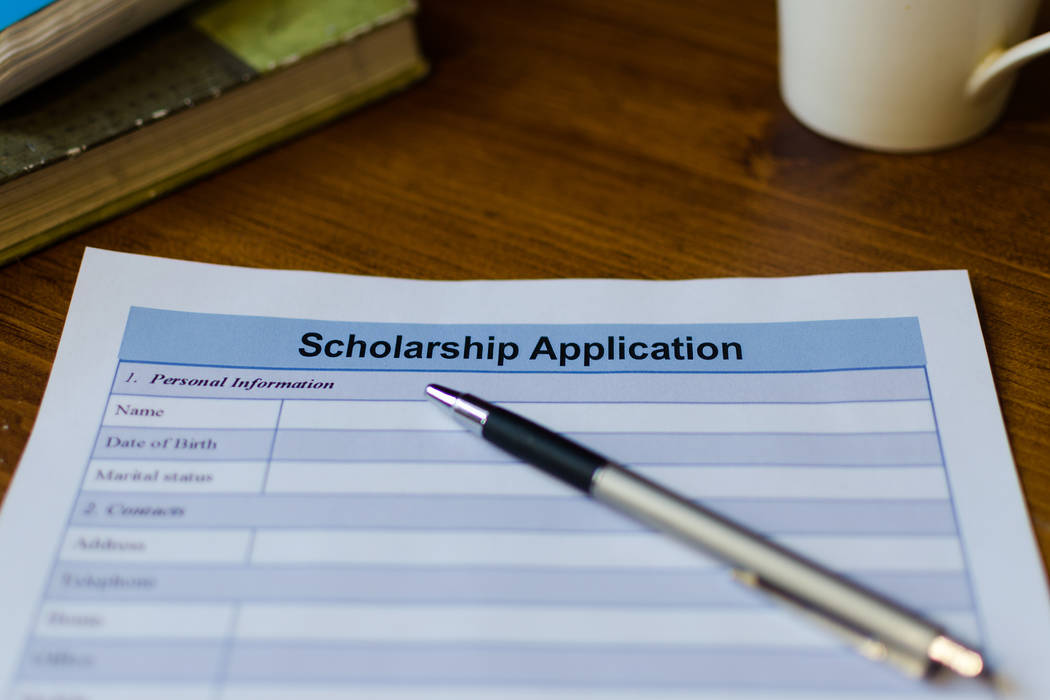 My role as head of the Latin Chamber has afforded me the opportunity to listen closely to our business community, education leaders, teachers and parents. As we further economic diversification efforts toward the New Nevada Economy envisioned by Gov. Brian Sandoval, I must admit, I worry our students will be left behind.
State Sen. Mo Denis's legislation to create a Nevada Promise Scholarship Program for all recent high school graduates is the key to creating an education system that produces college graduates who are professional and possess high quality technical skills in their field. This proposed last-dollar scholarship requires students to apply for federal financial aid and then uses state funds to cover all mandatory tuition and fees at a state community college not covered by a student's federal and state scholarships and grants.
Since Tennessee began its statewide Promise Program in 2015, more than 150 of these place-bound last-dollar scholarships have sprung up in places such as Salt Lake City, Detroit, Oregon and New York. Their proponents refer to these scholarships as workforce development programs. Enacting a Nevada Promise Program will place Nevada at a competitive advantage that will benefit existing employers and help attract new companies that want to headquarter in a location with a smart and savvy workforce.
Critics of Promise programs — or so-called "free community college" programs — present them as an entitlement for middle-class students who do not qualify for federal Pell Grants. The truth is, this proposed Promise program requires students to have skin in the game and incentivizes students to rise to meet the bar.
Each semester, Promise students would have to complete at least eight hours of community service. In Tennessee, this resulted in the first class of Promise students completing 200,000 hours of public service before they even stepped foot on a college campus.
The community must also invest in its students. Sen. Denis's bill requires colleges to recruit and train volunteer mentors to help students navigate college successfully. High schools and community colleges are notoriously short on counselors to help guide our students. This policy incentivizes colleges to recruit, train and deploy mentors to work with high school seniors. These mentors will then help guide the students through the complex process of enrolling in college and keep a close watch on them to ensure they stay on track and succeed once there.
It also requires Nevada students to apply for federal financial aid. According to a 2015 study, Nevadans left $19 million on the table in Pell Grants for which they could have qualified in 2014-15. The Promise Program will bring in millions of additional federal dollars to pay for training and education.
The proposed Nevada Promise Scholarship Program creates a state where college is available to all high school graduates. So many of our high school graduates require remediation. There's no doubt we need to support our K-12 schools to fix the problem, but, in the meantime, we must help thousands of students who are heading into the real world ill prepared. Community colleges provide accelerated and innovative delivery methods for developmental education that are far more affordable than other institutions. The proposed Promise scholarship gives a second chance to these students to obtain a college degree and a new trajectory — up.
The world economy is changing and a college degree is becoming vital to our ability to survive independent of government aid. Middle-skill jobs, which require education beyond high school but less than a four-year degree, make up the largest part of the U.S. and Nevada labor market. By 2024, 48 percent of Nevada's job openings are projected to be middle skill.
As we make progress toward a New Nevada Economy, the Promise of this scholarship is a commitment to our people that we will give them the skills they need to succeed in this dynamic future.
Peter Guzman is president of the Latin Chamber and also sits on the College of Southern Nevada's Institutional Advisory Council.