STEVE SEBELIUS: Lombardo's first vetoes trigger fight over guns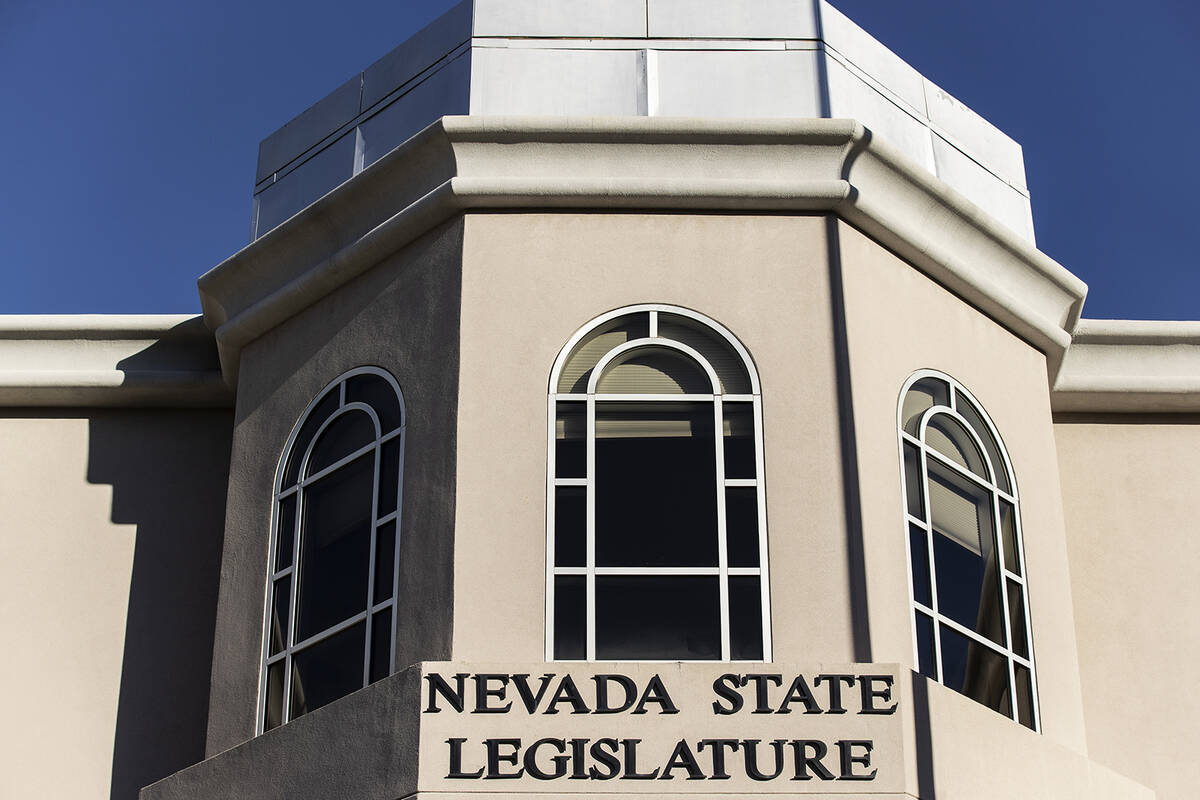 CARSON CITY
Gov. Joe Lombardo last week shot down Democrats' hopes to pass more gun restrictions in Nevada, issuing the first vetoes of his career.
The Democratic authors of three gun bills denounced Lombardo for the vetoes, calling them disappointing, disgusting and shameful.
Lombardo, for his part, said he would not support legislation that infringes on constitutional rights.
A quick refresher on what we know from recent constitutional jurisprudence:
In 2008, the U.S. Supreme Court held in the case of District of Columbia v. Heller that the Second Amendment confers a personal right to keep and bear arms unconnected with service in the militia. Two years later, in McDonald v. Chicago, the court said the Second Amendment applies to state and local governments.
The late Justice Antonin Scalia, writing in the Heller case, made clear that not all gun control laws run afoul of the Constitution.
"Although we do not undertake an exhaustive historical analysis today of the full scope of the Second Amendment, nothing in our opinion should be taken to cast doubt on longstanding prohibitions on the possession of firearms by felons and the mentally ill, or laws forbidding the carrying of firearms in sensitive places such as schools and government buildings, or laws imposing conditions and qualifications on the commercial sale of arms," he wrote.
First, Lombardo vetoed Senate Bill 171, which would have prohibited the possession or ownership of any firearm by a person convicted of a hate crime. Lombardo objected, saying certain nonviolent misdemeanors can be elevated to gross misdemeanors if motivated by hate, although the bill also specified violent hate crimes were disqualifying.
If we're going to keep guns out of the hands of bad people, it makes sense we'd prohibit people inclined to commit hate crimes from getting them. We already prohibit weapons from people convicted of domestic violence, felons whose rights have not been restored and those adjudicated mentally ill.
Second, Lombardo rejected Assembly Bill 354, which prohibits people from carrying firearms near election sites. "However, its scope is too broad and there is no notable history of gun violence at election facilities in Nevada," Lombardo wrote.
Not yet, he means. There is a history of gun violence in restaurants, at outdoor music concerts, on the Strip, on freeways and in neighborhoods. And given the fact that some repeatedly claim election fraud and theft, it's remarkable gun violence hasn't taken place at a polling place or the county's election headquarters. That's to say nothing of the fact that voters can be intimidated by armed people at polling places.
Lombardo says intimidation is already illegal, under federal and state law, although those laws don't specifically prohibit firearms.
"The provisions of AB 354 are merely duplicative of these existing laws and do nothing but establish more 'gun free zones,' " Lombardo wrote.
Indeed, election sites should be considered "sensitive places" that currently include schools, government buildings, secure areas of airports, courthouses, libraries in Clark County, the legislative building in Carson City and Lombardo's former office at the Metropolitan Police Department.
Third, and finally, Lombardo turned away Assembly Bill 355, which would have raised the minimum age to purchase a semiautomatic rifle to 21. Lombardo cited New York State Rifle and Pistol Association v. Bruen, a 2021 case that struck down firearms restrictions in part because they were not part of the tradition of gun regulation in U.S. history. A more recent case in Virginia struck down a law similar to AB 355, citing that 2021 ruling.
But Lombardo may be surprised to learn that even before the United States existed as a nation, the founders exercised what today would be considered egregious gun control. According to UCLA professor Adam Winkler's book "Gun Fight," citizens had to demonstrate proficiency with their weapons, and register them so they could be confiscated if needed for skirmishes with the redcoats, among other rules.
And then they wrote the Second Amendment!
According to research, the age of people involved in mass shootings has fallen in recent years. The New York Times reports that since 2018, six of the nine deadliest mass shootings were committed by people 21 or younger. Other research shows the median age of mass shooters is around 33.
Americans do have the fundamental right to keep and bear arms. But as Justice Scalia said, no right is unlimited, and gun rights can be constitutionally circumscribed to ensure public safety. Whatever else may be said of this trio of bills, there's a good argument to be made that all would have passed constitutional scrutiny.
Contact Steve Sebelius at SSebelius@reviewjournal.com or 702-383-0253. Follow @SteveSebelius on Twitter.