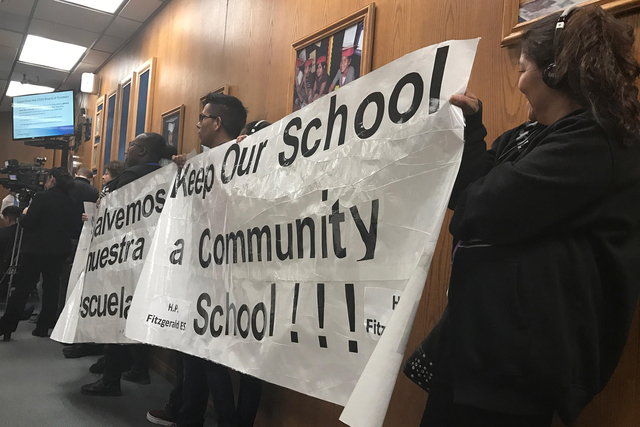 Here are three things to watch on day 100 of the 2017 legislative session:
1. Achievement School District. Senate Bill 430 would eliminate the Achievement School District, a reform Gov. Brian Sandoval championed in 2015. The proposal, which includes a key amendment, is sponsored by and will be heard in the Senate Education committee.
2. Ending fund balance. Local government would only be able to exclude two months worth of reserves from collective bargaining, instead of the three months now allowed. Sponsored by Senate Government Affairs, Senate Bill 469 is up for a work session in Assembly Government Affairs.
3. Ignition locks. Sen. Mark Manedo wants to require those arrested for driving under the influence to pay for and install a breathalyzer on their vehicles. Senate Bill 259 is up in Assembly Judiciary.
Contact Victor Joecks at vjoecks@reviewjournal.com or 702-383-4698. Follow @victorjoecks on Twitter.