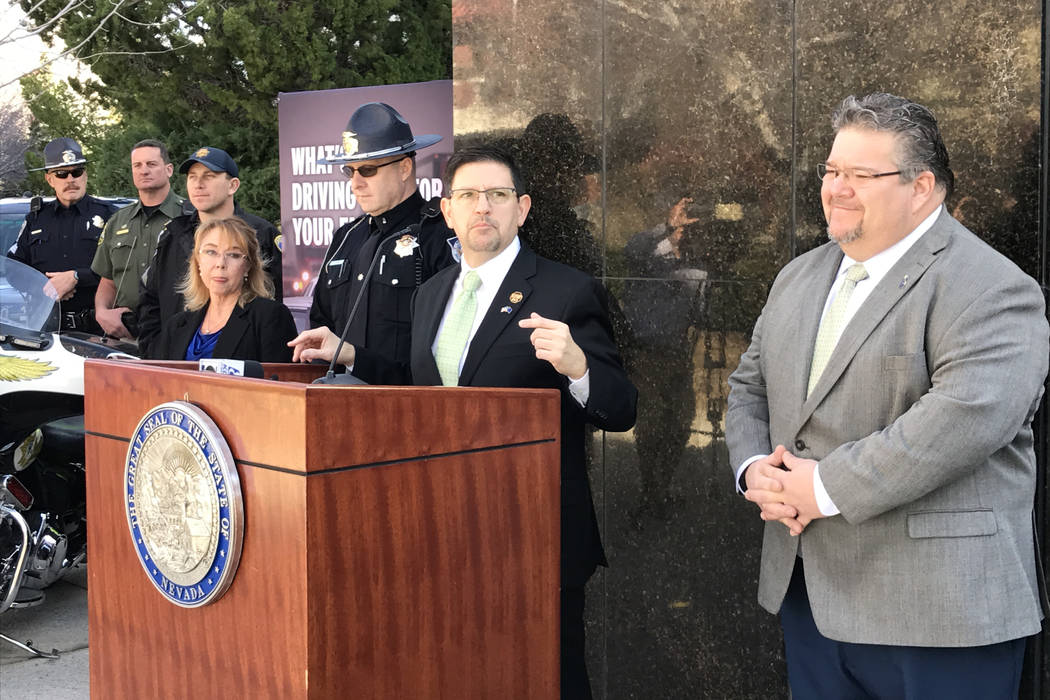 Here are three things to watch on Day 46 of the 2017 Legislative session:
1. Rolling back reforms. Assemblyman Richard Carrillo, D-Las Vegas, wants to reverse collective-bargaining reforms passed in 2015 through AB271. It's up in Assembly Government Affairs at 8:30 a.m.
2. Exotic-animals ban. Lions, tigers and bears, no more. That's if Assemblywoman Lesley Cohen, D-Henderson, gets her way with AB238. Assembly Natural Resources, Agriculture and Mining will consider her proposal to ban new private ownership of 25 types of exotic animals at 1:30 p.m.
3. Government-provided loans. Sen. Majority Leader Aaron Ford, D-Las Vegas, has proposed SB126, up in Senate Revenue and Economic Development at 3:30 p.m. It would use up to $10 million in bonds to create a fund to provide loans to businesses owned by woman and minorities.
Contact Victor Joecks at vjoecks@reviewjournal.com. Follow @victorjoecks on Twitter.