3 things to watch for on Legislative Session Day 67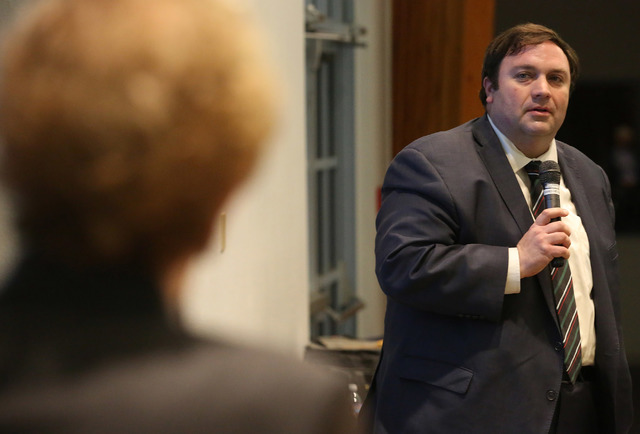 Here are three bills to watch on day 67 of the 2017 Legislative session:
1. House arrest. Nevada would put offenders who are eligible for parole but not full release, into residential confinement if Assemblyman James Ohrenschall, D-Las Vegas, has his way. Assembly Bill 421 is up in Assembly corrections, parole, and probation at 8 a.m.
2. Recycling competition. Sen. Patricia Farley, I-Las Vegas, wants to prevent local governments from entering into exclusive agreements for the collection of recyclable materials. Senate Bill 315 is up in work session in Senate natural resources at 1:30 p.m.
3. Medicaid review. Assembly Bill 108 mandates that the Department of Health and Human Services review Medicaid reimbursement rates every four years and request higher reimbursements if the current level doesn't reflect the actual costs. Assembly ways and means has the proposal by Assemblyman James Oscarson, R-Pahrump, in work session at 9 a.m.
Contact Victor Joecks at vjoecks@reviewjournal.com or 702-383-4698. Follow @victorjoecks on Twitter.